International Women's Day (IWD) is fast approaching, and boy are we in for a treat! Get your diaries ready, because we've compiled some of our favourite feminist events happening in Naarm/Melbourne so you can start planning for the big day. 
From feminist banner making to a special show from Riot Grrrl band Bikini Kill, plenty of fabulous IWD events are happening around town to keep you busy. 
ACTIVISM
International Women's Day Rally
5.30-8.30PM Wed 8 March 2023
Old Treasury Building, 20 Spring St, East Melbourne VIC 3002
FREE
Frankly, we're bored of cupcakes and morning teas… why not hit up the streets this IWD to smash the patriarchy? Join the IWD rally this year to speak out and demand action on gender equality, now.
2-3PM Sat 4 March 2023 
QVWC, 210 Lonsdale Street, Melbourne VIC 3000
FREE but reservations essential
Need a banner for the IWD rally? Join QVWC for their banner-making workshop to prepare for the big day. Kids are welcome, with materials supplied. 
MUSIC
7-8 March 2023
Forum Melbourne, 154 Flinders St Melbourne 3000 VIC 
$89.90
Catch Bikini Kill, the infamously fierce feminist pink band known for instigating the Riot Grrrl movement in the early 90s with their political lyrics, zines and confrontational live performances. Having reunited in 2019, original members Kathleen Hanna, Tobi Vali and Kathi Wilcox return to Melbourne after more than 25 years for two special all ages shows to celebrate International Women's Day.
Brunswick Music Festival IWD events
5-13 March 2023
Various Brunswick locations
FREE – $20 
Brunswick Music Festival is back this year with a special series of IWD performances. There's burlesque, DJs, drag, experimental improvisation & more. Here's your chance to support some amazing local women and gender diverse artists!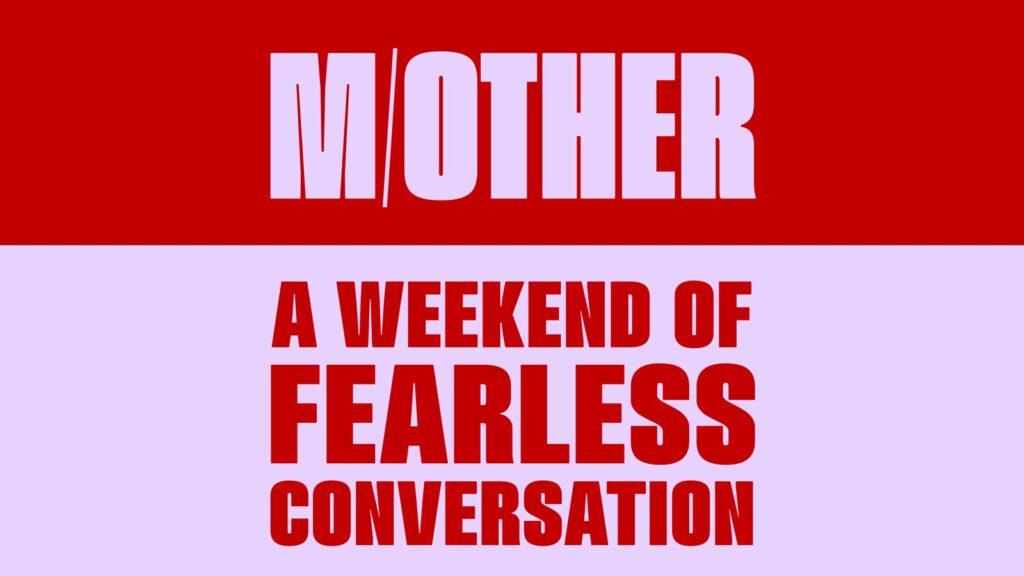 LITERATURE
7-9PM Mon 6 March 2023
Bluestone Church Arts Space,  8A Hyde Street, Footscray VIC 3011
$12-$17 (sliding scale)
Celebrate women's voices in Melbourne's West by joining a group of established and emerging writers for a night of poetry, prose and music.
3-5 March 2023 
The Wheeler Centre, 176 Little Lonsdale Street, Melbourne Victoria 3000
$10-$40, pay what you wish option available 
A fabulous series of panels, workshops, and readings at The Wheeler Centre featuring a stellar line-up of international and Australian writers, thinkers and creators. M/OTHER acts as a conversation starter for complex topics such as the birthing body, maternal figures, the perinatal health system, and gendered roles in parenting. 
ART
4-8pm Sun 26 March 2023
The Store @ Abbotsford Convent, 1 St Heliers St, Abbotsford VIC 3067
$20 (Kids under 16 + those identifying as First Nations or Torres Strait Islanders FREE)
The 4th edition of this International Women's Day celebration by Platform Exhibitions will feature a line up of women and gender-non conforming artists, DJs, more. Support local artists banding together to fight sexism and misogyny in the arts industry. 
LEADERSHIP
12-3PM Fri 3 March 2023
Melbourne Convention and Exhibition Centre, 1 Convention Centre Pl, South Wharf VIC 3006
$180+
Join UN Women Australia to celebrate feminist leaders and changemakers who are redefining innovation in working towards a gender equal future. This year's line-up of inspiring local and international speakers includes iconic #metoo activists Tarana Burke and Alyssa Milano, as well as Australian Walkley Award winning journalist Tracey Spicer. For those with the means or who are able to get their workplace to secure a table, this event is sure to spark some inspiring conversations.
7.30-10AM Wed 8 March 2023 
The Glasshouse @ Olympic Park Oval, Olympic Blvd, Melbourne VIC 3001
$129 + BF
Hear from disability rights activist and actor Chloe Hayden and award winning environmental leader Natalie Kyriacou OAM at this event championing the achievements of women in science, technology, engineering and mathematics (STEM). In light of this year's IWD theme #crackingthecode, these leaders and changemakers are defining innovation – creating new social, economic and cultural codes for a better future! 
SPORT
11.45AM – 3.30PM WED 8 March 2023
Centrepiece @ Melbourne Park, Olympic Blvd, Melbourne VIC 3000 / Online
Sold out but FREE online tickets still available
An event for those wanting to see gender equality in the sports industry. Maybe you're interested in levelling up your mindset, connecting with like-minded individuals or just want to celebrate women and women in sports – this one's for you!
Make this International Women's Day special by celebrating the wide-ranging achievements of women and gender diverse people, and joining the clarion call for gender equality. These are just some of the events we've gathered around town, and we certainly can't wait to check them out!