Picture this. It's 2022, and Kabul has fallen to the Taliban. For its breaking news coverage, the ABC – a progressive newsroom here in Australia – assembles a panel to discuss the developments. Developments anyone with even the slightest understanding of the situation could tell you, will disproportionately impact women. And yet out of all the possible trios the ABC could've had to discuss this issue, they made the decision to best represent it with the opinions, thoughts and analysis of three middle-aged white men. Men so far removed from the reality of this devastating turn of events they may as well have been on another planet. 
Meanwhile, over in Ukraine, women are on the frontlines, but not in the headlines. Even a year later, men continue to dominate coverage of the Ukraine conflict. Research conducted last year found that women's voices constituted less than a quarter of total experts, protagonists or sources quoted in digital news about the war. Coverage of women, if in the news at all, was focused on traditional narratives towards women in conflict – as victims of war, immediately stripping them of any agency, strength or investment. The reality is that while yes of course, women were without a doubt both victims and survivors, they were also on the frontlines and assisting the leadership with the war efforts. You only have to look at the incredible example set by Olena Zelenska as Ukraine's First Lady to recognise that in fact,  women have actually been absolutely vital to the war efforts in Ukraine – a point too often missed by mainstream media. 
This blind spot is indicative of the broader landscape across the news industry. The Missing Perspectives of Women in News reports, authored by Luba Kassova and commissioned by the Gates Foundation, found that women's voices continue to be underrepresented in global news media. The report found that in 2019, only 15-30% of protagonists in the news across six countries were women; in political news coverage, men's share of voice is up to 7 times higher than that of women.  
Research conducted at the backend of 2022 found that while women are underrepresented in the news industry, the situation is even more dire for women of colour around the world. As two white women writing this article, we acknowledge our undeniable privilege.
The underrepresentation of women in global news media is something we're trying to tackle here at Missing Perspectives. For those who aren't across our work (likely, given we are still a wee start-up), we're a women-led media company on a mission to challenge the underrepresentation of young women in the news industry worldwide. We publish opinion pieces and original news reporting from the world's best up-and-coming young female reporters. Most importantly, we prioritise lived experience. This means that we publish reporting from young women who have actually experienced what they are writing about. An Afghan reporter covering the latest Taliban developments. A woman in the Solomon Islands covering the impacts of climate change on her local community. Makes sense, right? Well, it's not often the case – the usual scenario is a newsroom flying in a Western foreign correspondent – who often doesn't have the nuanced perspective of a local.
It feels important to pause for a moment here and explicitly clarify, especially in light of recent waves of anti-trans rhetoric, that Missing Perspectives proudly defines the experiences of women/x as all-inclusive of anyone who identifies as such. We've learnt how important it it is in these times to be explicit in the things we support and value.
 So, this leads us to a question that we are always asked here at Missing Perspectives. Why is it important to have women's voices in storytelling – including women as journalists and as news protagonists and expert sources? Well, buckle up for our Ted Talk.
First, including women's voices in news coverage means that we can influence policy making. Especially during conflict – it has been pointed out that during conflict, policymakers often make high-stakes decisions quickly with whatever information is available. This means that if media and reporting is from a male perspective, and excludes the opinions of and issues facing women, government and policy-makers make decisions that erase and ignore women entirely, reinforcing biases that already exist and being painfully unaware of issues facing women.
Second; unsurprisingly, a direct result of not including women in the making of news is a lack of awareness of gender angles by the media and the low perceived importance of gender stories for both them and their audience. Research has found women's portrayal in the news to be significantly lacking, creating a yawning gap for the news industry globally – in the last two decades, the news industry has failed to shift the stereotypes which hold women captive in society – with news organisations more likely to reinforce traditional gender stereotypes – hence what we are seeing play out in news coverage of Ukraine.
Finally, there are intense financial ramifications for not including the perspectives of women. Recent research found a clear link between the closing of the gender consumption gap, i.e. how engaged men and women are with news and information, and the possibility of increased revenue for the struggling newspaper industry. In global terms, closing the gender consumption gap every year between 2023 and 2032 would generate $43 billion additional revenue by 2027 and $83 billion additional revenue by 2032.
So, how can we play an effective, intersectional and meaningful part in tackling this widespread issue? Our small but mighty team is working hard to make sure we uncover and platform perspectives from young women all over the world. We're sending young female delegates to critical conferences (like COP27 last year) to make sure their voices are heard.
In a time where we are reckoning with climate change, and Roe v Wade has been overturned, women are being silenced in Afghanistan and human rights violations are happening all over the world — never before has it been more important to make sure female voices are heard loud and clear. 
There's still a long way to go, but we're stoked to be playing a small role in trying to bring about much needed change. Until the name Missing Perspectives doesn't need to exist. 
---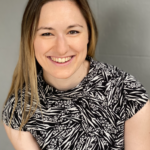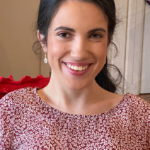 Phoebe Saintilan is a gender equality advocate and the Founder of Missing Perspectives — a global media startup dedicated to platforming the voices and stories of young women around the world. Hannah Diviney is a leading disability advocate, author, actress and Editor-in-Chief of Missing Perspectives.