This year has been one for adjustments and navigating new spaces. At VWT, this meant finding a way to continue bringing our community together, hearing from incredible women and giving awesome projects a platform.
We rose to the occasion, bringing you 11 online events. Thank you, as always, for your company and support.
Kick back and watch (or re-watch) these epic conversations.
In a year of great uncertainty, how can we best take care of our finances and our mental health? And how can we collectively ensure that the financial security and well-being of women and gender diverse people is a central part of COVID-19 recovery?
Hosts of our Money Power Freedom podcast, Cal Wilson and Santilla Chingaipe were joined by mental health expert Georgie Harman (CEO, Beyond Blue), and financial services specialist Amanda Barker (Aware Super) to discuss two two pressing community issues: money and mental health.
Speakers included Nicole Lee (violence prevention expert and disability activist); Fiona Hamilton (proud Trawlwulwuy woman and family violence educator); and moderator Jess Hill (author of See What You Made Me Do) discussing problematic victim-survivor stereotypes, and the importance of recognising the agency and resistance inherent in their stories.
A panel talk following a special screening of Brazen Hussies, including the film's director Catherine Dwyer; Dr. Emma Fulu (executive director, the Equality Institute); and Christina Hobbs (CEO, Verve Super); moderated by Mary Crooks AO (executive director, Victorian Women's Trust).
Panellists discussed the blockers to gender equality that still exist today, the failure of the Coalition 2020 Budget to address the needs of women and gender diverse people, and what we can all do to keep agitating for social change.
The launch of our new podcast, Between the Leaves. Hosted by award-winning Mununjali Yugambeh poet Ellen van Neerven; and Hermina Burns, poet and author of two poetry collections, Bite of a Bluebottle and Against Separation Creek (2020); Between the Leaves is timely collection of handpicked feminist poetry.
In each episode, Ellen and Hermina illuminate poems written by women and the gender diverse, as well as their own original works, moving through themes like love, race and feminism.
A panel discussion on safety and law reform, power redress and cultural change.⁠ Speakers included Bri Lee (author of Eggshell Skull); Josh Bornstein (principal lawyer, Maurice Blackburn); Katherine Teh (founder, Futureye); and Mary Crooks AO (executive director, Victorian Women's Trust).
Jess Hill (author of See What You Made Me Do) & Prof. Clare Wright OAM (author of You Daughters of Freedom) on the Stella Prize and its importance in the literary space, historical and contemporary violence in Australia and how to deal with backlash as a feminist.
Featuring Darcy Vesvio (star AFLW player, Carlton Football Club); and Rana Hussain (diversity & inclusion expert, podcaster from the Outer Sanctum podcast and VWT Board member) this instalment was about two important 'f' words: feminism and footy.
Featuring Michele O'Neil (ACTU President) and Mary Crooks AO (Executive Director, Victorian Women's Trust) discussing critical feminist leadership in a man made world.
Featuring Yumi Stynes (Podcaster & Author) and Prof. Jane Fisher (Professor of Global Public Health) talking about motherhood in a pandemic.
Featuring Alana Johnson AM (Chair, VWT); and Gabrielle Chan (author of Rusted Off: Why Country Australia Is Fed Up) unpacking the important role of women in rural recovery in the aftermath of natural disasters, not to mention a global pandemic.
Featuring Marlee Silva (podcaster & author) and Shelley Ware (TV presenter & podcaster) talking about the importance of storytelling, amplifying women's voices, the black lives matter movement and how you can support Blak business in Australia.
Featuring very talented musicians Ella Hooper and Jess Ribeiro talking about women artists and the impact of COVID-19 on the music industry.
---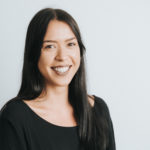 Sophie Bliss 
Originally hailing from sunny Queensland, Sophie lives in Melbourne. She coordinates Rosie.org.au, a youth harm prevention initiative of the Dugdale Trust For Women & Girls. When out of the office, you can usually find her in an op-shop, bookstore or beer garden.