It's been a big year!
The bushfires, COVID-19 pandemic, Harvey Weinstein's conviction, the Black Lives Matter protests, Ruth Bader Ginsburg's passing, the failure of the Coalition 2020 Budget and Joe Biden & Kamala Harris winning the US election.
We've put together a collection of feminist summer activities (both online & in person) to keep you busy in these summer months. Here's our Feminist Summer Guide:
---
Art
Piinpi: Contemporary Indigenous Fashion
Free Entry 
Bendigo Art Gallery, 31 October 2020 – 17 Jan 2021
Piinpi: Contemporary Indigenous Fashion brings together First Nations designers and artists from across Australia for the first major exploration of contemporary Indigenous Australian fashion undertaken in this country. The breathtaking exhibition highlights the expanding movement, predicted to revolutionise and decolonise Australia's fashion industry.
Petrina Hicks: Bleached Gothic
Free Entry
NVG Virtual Tour
Petrina Hicks is widely recognised for her refined, poetic and often surreal sensibility. Working with medium-format film, Hicks creates photographs that draw on a wide variety of literary, mythological and historical sources to explore questions of identity and psychology. Children, animals and women are recurring subjects in Hicks's photographs, and she frequently returns to the same motifs and models.
National Indigenous Music Awards Hall Of Fame Exhibition 
Online
Australian Music Vault
Each year the Australian Music Vault honours the inductee into the NIMA (National Indigenous Music Awards) Hall of Fame with a display recognising their lifetime contribution to music and community. Inductees have included Kutcha Edwards, Vic Simms, Henry "Seaman" Dan, Archie Roach, Auriel Andrew, Jimmy Little, Coloured Stone, No Fixed Address, Warumpi Band, Roger Knox, Wilma Reading, Tiddas and Ruby Hunter." On this website, you can check out the incredible work these artists have done and continue to do.
Watch
I May Destroy You
Available on Binge or Foxtel   
'I May Destroy You' may be the show of the year. Written by and starring Michaela Coel playing the protagonist Arabella, the show explores the complexities of sexual trauma, consent and relationships. It is a deeply thought-provoking watch, guaranteed to have you thinking about it for days.
Aretha Brown's YouTube Channel  
Aretha Brown is a proud Gumbayanggir activist, artist and Youtuber. Her YouTube channel explores art, culture and life, while also delving into many Indigenous issues.  
Transgender Day of Remembrance 2020
The Gender Centre Inc, NSW
This year, the Gender Centre Inc, NSW premiered a Memorial video and hosted an online event marking Transgender Day of Remembrance. From the perspective of Bhenki Ra and the House of Slé, The Gender Centre Inc, NSO asked one of the most marginalised communities; Indigenous, Black and Trans women of colour to give insight into their lives, and their version of what a memorial means to them. At the end of the video, participants were invited to leave comments and a digital candle. You can watch the online event above.
Misbehaviour
In cinemas: 26 November 2020
A group of women part of the Women's Liberation Movement create a plan in order to disrupt the 1970 Miss World beauty competition in London.
Listen
Money Power Freedom
VWT podcast 
Money Power Freedom is a six-part series hosted by Cal Wilson (comedian) and Santilla Chingaipe (journalist and filmmaker). In each episode, Cal and Santilla work together to decode money and power, and what it means for our freedom. Featuring experts & real life stories balanced with money how-tos, Money Power Freedom digs into our collective money story, reminding listeners that the financial hurdles so many women face aren't personal — it's political.
Between the Leaves
VWT podcast
Between the Leaves is a poetry podcast hosted by Mununjali poet Ellen van Neerven and Melbourne writer, Hermina Burns. In each episode, Ellen and Hermina illuminate poems written by women and the gender diverse, as well as their own original works, moving through themes like love, race and feminism.
Grand Ideas by Alice Skye
Music video
Alice Skye is an Aboriginal singer, songwriter of Wergaia and Wemba Wemba heritage, originally from Horsham. In 2017, she was the Triple J Unearthed National Indigenous Winner. She released her debut album Friends With Feelings in 2018 and toured nationally with Emily Wurramara.
Read
Pleasure Activism: The Politics of Feeling Good by adrienne maree brown 
In the age of 'activism fatigue,' in 'Pleasure Activism' adrienne maree brown calls on all of us to reconsider how we participate in activism. She asks how we can make the pursuit for social justice more pleasurable. She coins the concept of 'pleasure activism' that transforms our current politics into one that centres around healing and joy instead of seeing the essential work of the world as 'work.'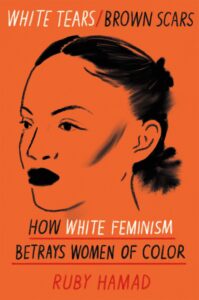 The Death of Vivek Oji by Akwaeke Emezi 
This novel begins with the protagonist, Vivek Oji's, death. The story then follows Vivek throughout his life all the way up till his death, particularly focussing on the exploration of his gender identity and sexuality. Sara Collins wrote in their review of the book, "but while the novel sets out to solve the mystery of Oji's death, what gives it power is how it uncovers the story of a person shielded by the peace of self-acceptance against the pain of the world. Here is proof of what good fiction does best: it is an antidote to invisibility."
White Tears/Brown Scars: How White Feminism Betrays Women of Color by Ruby Hamad 
"White Tears/Brown Scars" sets the stage for a long-overdue conversation about white feminism. Ruby Hamad presents historical and cultural criticisms of white feminism, showcasing the myriad of ways white women weaponise their whiteness and privilege against Black, Indigenous and other women of colour. She touches on a variety of subjects including The Hunger Games, Alexandria Ocasio-Cortez and the viral "BBQ Becky" video.
Learn
Path to Equality
Path to Equality is a directory for all non-Indigenous Australians set up by First Nations people. It's a resource for education and empowerment about the oppressive systems we operate in while living on stolen land. The website has a list of petitions, things to read and watch, places to donate to, artists and so on. 
Brazen Hussies
Australian documentary
A documentary celebrating the bold women of the Womens Liberation Movement who reignited Australia's feminist revolution. Interweaving freshly uncovered archival footage, personal photographs, memorabilia and lively personal accounts from activists, Brazen Hussies shows us how a daring and diverse group of women joined forces to defy the status quo, demand equality and create profound social change. The VWT were lucky enough to host a special screening and panel talk of Brazen Hussies in November 2020.
Follow 
Moreblessing Maturure | @moreblessingma
Moreblessing Maturure is an Zimbabwean/Australia actor, playwright, speaker and allround interdisciplinary shapeshifter. She is the Founder and Creative Director of FOLK Magazine, an independent arts and culture publication that exhibits the work of artists of colour across Australia. She uses her platform to question the voices and stories that are prioritised in Australian artistic spaces and who is being excluded and unrepresented.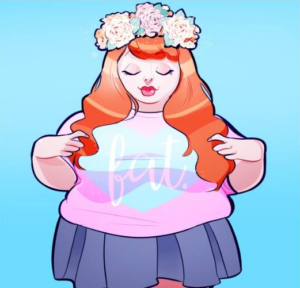 Aubrey Gordon | @yrfatfriend
Aubrey Gordon, also known as Your Fat Friend, writes anonymously about the realities of living as a fat person in a fatphobic world. While being honest and real, she speaks at an intersection many people forget about – sizeism. She has a new book coming out, "What We Don't Talk About When We Talk About Fat," and is definitely worth your follow.    
Sonya Renee Taylor | @sonyareneetaylor
Poet, speaker, spoken word artist, social justice activist and author of 'The Body is Not an Apology,' Sonya Renee Taylor wears many hats and is a brilliant person to follow. She does a segment on her IG TV called 'What's Up Y'all' where she brings light to often dark topics that we're dealing with as a collective. 
Erika Hart | @ihartericka
Erika Hart is a sex educator, writer, model, podcaster, breast cancer survivor and social/racial and gender justice activist. They use their platform to provide the commentary about arts and culture, while also sharing their experiences living in a Black, queer and disabled body. She also does a great Instagram story segment called "TikTok Thursdays" where she shares TikToks from mainly Black creators. 
From all of us at team VWT, have a great summer! ♡
---
Sanduni Hewa Katupothage
Sanduni is a recent Arts and Science graduate and currently works as a volunteer on our website for teenage girls, Rosie. Rosie is full of great blog pieces by Sanduni on topics like cultural appropriation, teen crushes, and the spiritual side of periods.