When I was a fifth-year medical student, I had to present a case to a senior hospital consultant at a patient's bedside in front of my student group. This doctor's sport of choice when female students presented was a wide-eyed, unblinking stare, which lasted however long it took to bring about a blush or a stammer. Then he would smile.
I had my presentation organised, but the consultant's gaze bore into me, and he knew that I knew about his little game, and this shared secret was too shameful to hold. My pulse sounded an alarm in my ears, my breath was hard to catch. Words were lost. My feet were rooted to the neat white squares of lino on the floor. A nurse walked down the hall with a bed pan, and one of the students smiled encouragement but it was as if they were on another planet. He was staring, I was silent.
He drew closer, leaning his body towards me. I bowed my head: I haven't got what it takes, and he knows. A blush burned its way up my neck and onto my face and soon my cheeks were wet.
With a mouth-only smile, he sent me home with instructions to return the next day to do it all over again.
I made it through the case, and through medicine, hiding my new fear of public speaking. The consultant continued his career, holding leadership positions at our hospital. When I encountered him after that presentation, he gave me a knowing smile, and I returned a blushing one of my own, furious at my body's betrayal.
Did I make a complaint? Of course not – my career would be shot, and I didn't like the way he looked at me couldn't convey his expression of power and my submissive humiliation in that moment. Did it happen to other women? Yes.
It wasn't until #metoo that I re-considered this incident, and others like it. As medical students, our all-male tutors examined surface anatomy by rostering half the students as models and the other half to identify anatomical landmarks on their bather-clad peers. Shivering in my bikini, I was unlucky enough to score the infamous examiner who always asked the male student to identify the female model's femoral pulse. The examiner watched and smiled while the student groped around my groin. Humiliating, for him, and me.
I recalled a recent experience at a hospital café, where I asked a surgeon sitting nearby if I could use a vacant chair at his table. He insisted on bringing the chair over to my table and slid the chair in behind me. He placed both hands on my butt and squeezed it, his hands between my butt and the seat. He leant down and whispered in my ear, 'You have a most lovely behind' and then returned to his table, leaving me embarrassed and unable to speak.
Remembering these episodes, I noticed my shame, my inaction, and my harsh judgement of myself rather than the men involved. I wondered how medical culture had shaped my responses to these incidents. In healthcare, women are ostensibly treated as equals, but medical culture is combative, which limits contributions from individuals who may not feel confident or even safe to speak up. At its worst, medical culture permits casual sexism, microaggressions and lays fertile ground for sexual harassment and assault to both occur and not be reported.
A 2015 study from the Royal Australasian College of Surgeons found that 30% of female fellows and trainees reported experiencing sexual harassment. I spoke to women co-workers who recounted stories of male surgeons tucking in their female colleagues' scrubs, making sexual jokes in operating theatres and demanding affection from nurses and trainees. I became fascinated by how these talented, independent women had minimised these incidents and none had reported them.
Since my blushing student days, many doctors, female and male, are striving to bring about change – the presidents of both the Royal Australasian Colleges of Surgeons and Physicians are women, and both Colleges have action plans to address sexism. But decades of gender parity in medical school entry have delivered women fewer than 30% of Australian medical dean positions and 12.5% of hospital CEO roles. A 2016 Australian survey showed that fewer than 20% of practising surgeons, cardiologists and intensivists were female. Hard to be what you can't see.
The care of female patients may also be impacted: an Australian study reported that women are 15% less likely to be wait-listed for kidney transplant than men. This sits alongside a recurrent finding that women are more likely to be kidney donors, and men more likely to be recipients. Caregivers, even with our own organs.
If a male colleague tried to intimidate me now, I hope I would speak up, ignoring the voices inside my head: It didn't mean anything, you need to get tougher, it's all part of being a doctor, you can't say anything because he is the boss. I would love to see an honest examination of the sick elements of hospital culture which enable sexist behaviour, because a culture in which women as well as men flourish will deliver not only healthier workplaces, but better healthcare.
 Cut by Susan White (Affirm Press) is out 30 August.
If this topic raises any issues for you, please contact:
---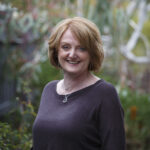 Susan White is a doctor and a writer living on Wurundjeri land in Northcote, Melbourne. As a clinical geneticist, Susan hunts for answers to undiagnosed genetic conditions in children. Her young adult novel, Take the Shot, was published in 2019 and nominated for several literary awards. Shortlisted for the Kill Your Darlings Unpublished Manuscript Award in 2017, Cut is her first work of adult fiction.