This article was written on the unceded lands of the Bidjigal people of the Eora nation. 
Recent actions in the U.S. which erode, restrict, and criminalise abortion, go against decades of research, UN human rights and WHO guidelines, and increasing global support for access to legal abortion.
Abortion is confirmed by science and international health guidelines as an essential, safe component of healthcare, sought by many regardless of where it is placed in legislation. Not only is access to abortion a human right and deemed safe by science and international medical authorities, abortion has an assortment of benefits. Ending a pregnancy can be necessary to save the lives of some pregnant people, and accessing a wanted abortion in the U.S. is associated with more financial stability, ambitious goals, and stable conditions to raise children. 
By overturning Roe v. Wade, the U.S. Supreme Court has enabled and amplified the stigmatisation of abortion, locally and internationally. This is a concerted tactic to threaten and restrict abortion access globally, and marginalise and disempower people, groups, and organisations benefiting from or supporting abortion. The resulting legislative changes and discourse in the U.S., sends a message that abortion is socially disapproved, and further oppresses the people and organisations connected to abortion. This message has been heard internationally, fuelling campaigns against abortion and igniting fear for reproductive rights. With heightened abortion stigma, comes threatened abortion accessibility and medical and psycho-social-cultural safety, affecting marginalised groups the most. 
But citizens in U.S., and across the world, have made it clear they will not stand for the erosion of reproductive rights. Amongst a chorus of international statements denouncing regression of rights in the U.S., and supporting abortion access globally, some U.S. states have enacted legislation improving access and capacity to provide care to out-of-state patients. Companies in the U.S. are embedding abortion care into their insurance policies. And tens of thousands have raised their voices on the streets and online in support for abortion. Despite the U.S ruling, medically safe abortion will continue to be available in America, however, it will now come with heightened barriers to accessing legal, stigma-free abortion care, leaving the U.S. healthcare system trailing behind in human rights and global health standards.  
So, what does this mean for Australia?
Australia has a history of following trends in the U.S., and stigmatising messages from the U.S. often transcend into Australian discourse. However, Australia has the power to resist abortion stigma coming from the U.S. and efforts to erode reproductive rights. We have bi-partisan government support for legal abortion; the National Women's Health Strategy is committed to equitable abortion access by 2030; our High Court has upheld Safe Access Zones; and we have a recent history of legislating abortion in healthcare. There is also clear professional and community support for abortion access in Australia. Numerous medical groups, research groups, and non-government organisations have released statements in solidarity of Roe v. Wade, and of support for accessible abortion in Australia.
The world's largest abortion survey found 88.7% of Australians supported abortion in all or most circumstances in 2020, and 86.4% think Medicare should always or mostly cover the costs of abortion.
Not only does the Australian community support abortion access, they are public with their support; there have been thousands, potentially tens of thousands, who have taken to Australian streets and online platforms to show solidarity for Roe v. Wade and share support for accessible abortion in Australia. Combine the structural and community support for legal abortion in Australia, and we are set up to continue providing abortion care. However, there is still work to be done to ensure access to abortion across Australia is equitable and fair, especially for marginalised and rural people.  
Why do we need more action on abortion care in Australia?
Despite moving in directions aligned with human rights and science, abortion access is not guaranteed in Australia. In MSI Australia's recent Abortion Access Scorecard, there are more losers than winners. Stigma is a pervasive factor enforcing barriers to legal, accessible, and (physically, psychologically, and socially) safe abortion care in Australia, and internationally, and disproportionally affects oppressed groups.  
Against increasing support for abortion access in Australia, my PhD has found abortion continues to be stigmatised at individual, interpersonal, and structural levels. It works by oppressing, impacts marginalised groups the most, and is experienced by people who seek, have, provide, and publicly support abortion, and occurs to groups and organisations supporting abortion. Preliminary results suggest there is an expectation and fear of stigma among healthcare consumers and providers, however, when people share their connection to abortion they are surprised to be met with support and a lack of community backlash. My PhD suggests that although abortion stigma exists within and between people in Australia, it is most prominently continued through structures such as legislation, infrastructure, and discourse. It is these factors which prevent abortion from being routine healthcare in Australia. 
Despite clear evidence that abortion is healthcare, and not a matter for politics or religion, "there is no other area of healthcare that has been so stigmatised, marginalised, and judged by policy makers and clinicians alike". Stigma is one of, if not the biggest barrier, to abortion care being an integrated part of compassionate, routine health care in Australia. The good news is destigmatising abortion is something everyone can be a part of — by supporting people, groups, organisations, legislation, and discourse that includes, empowers, and diversifies abortion. By removing the stigma from abortion, we will be better placed to ensure accessible abortion and reproductive rights in Australia. 
---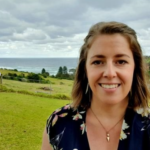 Sarah Ratcliffe, PhD candidate at The University of Sydney
Sarah Ratcliffe (she/her) is an early career researcher whose work addresses inequities through understanding and challenging stigma. She brings experiences from a range of settings and disciplines to take an intersectional, empowering approach to research related to gender, health, and structural change. She is currently finishing her PhD exploring abortion stigma in Australia and Aotearoa New Zealand, in which she has developed four instruments to measure experiences of abortion stigma. Sarah aspires to be part of collaborative actions strengthening the translation of research into social value and stigma-free healthcare.