Illustration Frances Cannon
In light of everything that's happening at the moment, we thought it would be handy to have a list of positive things you can do to take your mind off things.
Here's what Team VWT will be listening, reading, following and watching over the coming weeks: 
PODCASTS
Birds Eye View podcast
This podcast follows the lives of women in Darwin Correctional Centre, located just outside Australia's most northerly city. The Centre hosts 1048 prisoners, 80 of whom are women. You'll hear women's personal stories of survival, their love letters, poetry and even an interview with Melbourne musician Courtney Barnett. Trust us, check it out. 
Take it Blak podcast
The International Women's Day (IWD) episode of Take it Blak was hosted by NITV Radio's executive producer Kerri-Lee Harding and NITV New's cross platform journalist Keira Jenkins. Kerri-Lee and Keira discuss trailblazing Aboriginal women, representation of First Nations women in media, IWD, and much more. 
Money Power Freedom
Hosted by beloved Kiwi comedian Cal Wilson and Santilla Chingaipe, filmmaker, journalist and regular writer for the Saturday Paper. Cal and Santilla team up to decode money and power — who's got it and who doesn't — and what that means for women's freedom.
And here's some soothing distractions and feel good podcasts and meditations:
Off track podcast
Filled with nature sounds and education about wildlife, this podcast is certain to help relax you at any time of the day. 
Home Cooking podcast
Ever struggle to know what to cook with what you've got in the house? Don't worry, this podcast will help you get through quarantine cooking.
Headspace Meditation
Headspace has made a great little range of mediations called Weathering the Storm, free to everyone. They're only a few minutes long and definitely worth a go. 
READ
Why I'm No Longer Talking To White People About Race Reni Eddo-Lodge
Award winning journalist Reni Eddo-lodge wrote a blog post about her frustrations in the way that race and racism were discussed in Britain. The post went viral. Motivated by the response, she wrote this book. Not only did this book spark a national conversation around race, it has been longlisted for the Baillie Gifford prize for non-fiction and received a huge number of accolades.
Foreign Soil Maxine Beneba Clarke
Incredible storyteller who needs no introduction Maxine Beneba Clarke's collection of short stories Foreign Soil is a must read. These stories will challenge and move you. You can also read Maxine Beneba Clarke's IWD poem My Feminism.
See What You Made Me Do Jess Hill
Jess writes about the shocking rates of violence against women and children in Australia and does so with sharpness, clarity and hope. We are lucky enough to be collaborating with Jess on a podcast that will be released in 2021. We encourage you to read this incredible book that is already making waves in Australia and internationally.
***PSA for book lovers***

As lots of literary events like book launches have been cancelled or postponed, keep an eye out for authors who are launching their books right now, they would love your support. Local bookstores like Readings are also offering delivery at the moment, so you could even get these new release books delivered straight to your door. Win/Win!
And for some lighter reading:
Normal People Sally Rooney
This was VWT project officer Esther's favourite book of last year and says, "it's the kind of book that you won't want to put down!" It was longlisted for the Man Booker Prize two months before its publication. Also check out her debut novel Conversations with Friends. 
Salt Fat Acid Heat Samin Nosrat, Wendy MacNaughton
This is not your regular cookbook. Samin Nosrat and Wendy MacNaughton break down the hows and whys of cooking with salt, fat, acid and heat. Also it has beautiful illustrations. You will want to sit down with this and learn about the different techniques of cooking. 
A Stage Full of Shakespeare Stories
Our friend Alice Lindstrom has illustrated this beautiful collection of Shakespeare's plays. Her mesmerising collage work compliments plays such as The Tempest, A Midsummer Night's Dream, Romeo and Juliet, Hamlet and Othello. Yes, technically this is a children's book for 7 years and over, but we still love it! 
FOLLOW
Victorian Women's Trust | @vicwomenstrust
During the next few weeks, we'll continue to share content via our Instagram channel. It's a great place to keep up to date with all things VWT. 
New York Times Gender | @nytgender
We love nytgender. Follow them for great historical content, interviews with trailblazer women and up to date current affairs about women's issues around the globe.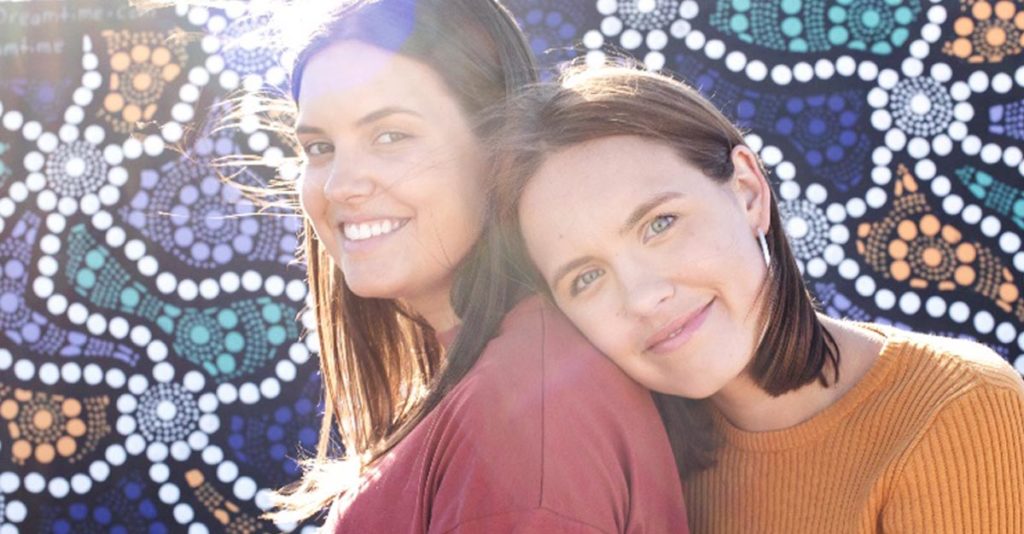 Tiddas 4 Tiddas | @tiddas4tiddas
Tiddas 4 Tiddas is an initiative by Kamilaroi sisters Marlee Silva & Keely Silva, that empowers young black women to know their worth and recognise all that they're capable of. Marlee also has a podcast by the same name.
And for some self care tips, beautiful illustrations and funnies, why not follow:
Clem Bastow | @ClemBastow
Clem Bastow has been spreading lots of tips on how to cope with the anxieties of COVID-19 and how to help others during this time. 
Frances Cannon | @Frances_Cannon
Frances's work is always soothing, but especially in this time that is filled with so much uncertainty. Check it out. 
Reductress | @Reductress
We need a good laugh in times like these. If you don't follow Reductress already, you're in for a big chuckle. 
WATCH
Richard Denniss' Breakthrough 2016 Speech 
This is a good time to sit down and watch Chief Economist at The Australia Institute Dr. Richard Denniss' 2016 keynote speech from our Breakthrough conference. It breaks down the untruths we're sold about women's economic security. 
The Australian Dream
You can watch The Australian Dream on ABC iView for free. The Australian Dream follows the story of Adam Goodes, exploring race, identity and belonging in Australia today. This is a must watch. 
Get Krack!n
What a good time to binge Get Krack!n, especially when it is free on ABC iView. This show hits the heavy feminist issues whilst also keeping you in absolute stitches. 
And for some more feel good watching:
Bird Nerd: The Art of Leila Jeffreys 
Are you a bird lover? This lovely 25 minute documentary about Australian bird photographer Leila Jeffreys is sure to give you all the warm and fuzzies. 
Museum Virtual tours
Museums are offering free virtual tours to the general public including the British Museum in London, the Van Gogh Museum in Amsterdam, the Guggenheim in New York City and many more.
Homecoming queens
Co-written by Michelle Law and Chloë Reeson, the SBS comedy-drama Homecoming Queens is a loose fictionalisation of their experiences in their early twenties with chronic illness. The episodes go for around 10-15 minutes, the characters' friendship is the driving force of the show. 
We hope this list of feminist things you can readily do from home helps to relieve anxieties and fears you may be having in this unprecedented time. We must make sure that we stay strong as a community, whilst also looking after ourselves and taking time out to rest during the coming weeks. Sending our thoughts to you and your loved ones.