CW: sexual harassment, workplace sexual assault
In July, an independent report commissioned by Melbourne City Council found that former Mayor Robert Doyle had behaved in a "sleazy" and "sexually inappropriate way" towards a female attendee at a professional function in 2016. After a two-year criminal investigation into these allegations, this investigation was dropped, and no criminal conviction was pursued.
With the criminal justice process being outside of the control of victims, incidents such as this raise questions about what is the appropriate course of action when cases of workplace sexual harassment are outside the scope of the law, and victims are left with no means for redress.
Existing workplace accountability mechanisms are often criticised as being less legitimate alternatives to legal action. After a similar independent inquiry commissioned by the High Court found that former Justice Dyson Heydon had harassed six judge's associates, Mr Heydon's lawyers asserted that the findings were purely administrative and not of the same standard as an investigation undertaken by a "lawyer, judge or a tribunal member" under oath.
Deeming alternative accountability mechanisms as less legitimate, increases the likelihood of problematic behaviours that don't meet the threshold of a 'crime' to go unchecked. Doing so, may allow predatory behaviour to thrive within the workplace and creates a culture of acceptance for incidents of sexual harassment that do not meet the criminality threshold.

As extensive research shows, sexual harassment harms people, both physically and mentally — therefore, workplace sexual harassment poses a very real health and safety risk for employees. 
Until recently, sexual harassment has not often been framed as a workplace safety hazard. This sentiment was echoed in a separate independent report by Dr Freckelton QC, released in March 2018, which found that Doyle's conduct towards Melbourne Councillors Tessa Sullivan and Cathy Oke on four occasions made the Council an unsafe workplace for the two women involved. Holding employers to account for workplace sexual harassment as they would for other workplace injuries has the potential to usher in widespread reform by changing the culture of workplace harassment. Instead of the current haphazard and reactive approach to addressing workplace sexual harassment (with its high bar of 'criminality'), this cultural shift puts the onus on employers to take positive, preventative action towards creating a safe work environment free from sexual harassment.
This approach has been embraced by WorkSafe Victoria in their latest guide for employers on work-related gendered violence. The guide, released in March 2020, is the first of its kind across Australia that explicitly includes sexual harassment as an occupational hazard, which comes under the jurisdiction of workplace health and safety regulators. Employers have a strong motivation to address workplace sexual harassment complaints, as those who fail to do so may now face prosecution.
Similar reforms are also taking place on a national level. Earlier this year, the Respect@Work report was released following the National Inquiry into Sexual Harassment in Australian Workplaces that took place last year. The inquiry, undertaken by the Australian Human Rights Commission, was a world-first, and found that employers should have a "positive duty" to eliminate workplace sexual harassment. A positive duty would require workplaces to make cultures changes, which are key to ensuring safe workplace environments. (Victorian employers are unique in that they already having a positive duty to eliminate sexual harassment in their workplaces under the Victorian Equal Opportunity Act 2010.)
The report identified both the structural and informal ways that sexual harassment is enabled within the workplace. One of the key recommendations is that "liability for sexual harassment be extended to those who aid or permit another person to sexually harass a person", further indicating that complicity and enabling behaviours by employers are key obstacles to combatting workplace harassment.
As Kate Jenkins said, "Workplace sexual harassment is not inevitable. It is not acceptable. It is preventable." The Australian Human Rights Commission have released a number of resources that may be helpful in figuring out what you can do. These include webinars, and a community guide that summarises the findings of the report.
The current gap between the accountability mechanisms provided by the legal system and those provided by companies has long enabled perpetrators of sexual assault to evade accountability. As reform will be best achieved through cultural changes, we all have the responsibility to take these recommendations on board, as well as hold the government to account in following through on these recommendations.
---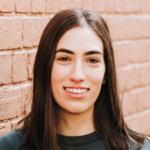 Megan Rosato has been a volunteer with the Victorian Women's Trust since 2018, working on women's representation through the Women in the Life of the City project with the City of Melbourne. When she isn't grabbing a coffee, Megan is studying postgraduate law at the University of Melbourne Law School and aspires to be Melbourne's fiercest lawyer.