Dear Osher and friends,
You don't know us, but we've been watching you on our screens for years (particularly Miranda, who reckons the Bachelor is one of Australia's highest forms of art).
Last week we watched you and other prominent Australians on ABC parody a public service announcement with your plea to all Australians – whatever you do in quarantine, now more than ever, don't start a podcast.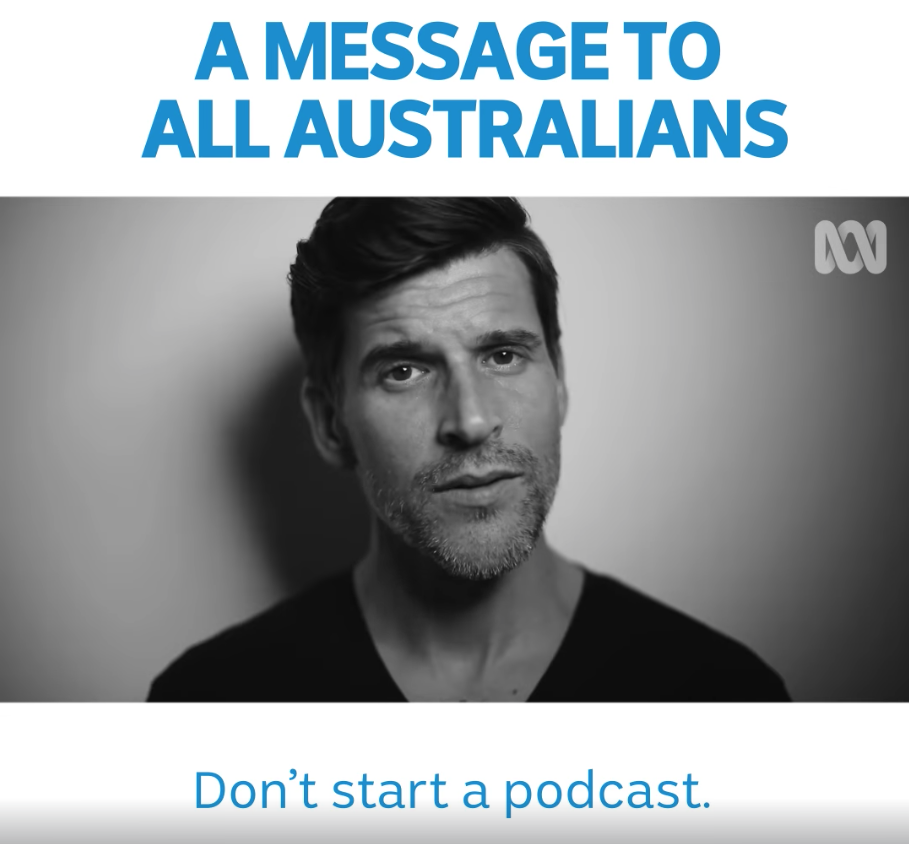 As Aussies, we can take a joke like the best of them, but the video got under our skin. You see, we are two young women who started a podcast last month. Technically we have been planning and procuring equipment since earlier this year, but with our first episode coming out in April, we firmly have a seat on the quarantine podcast bandwagon.
For us, the podcast has been a steep learning curve, a hugely rewarding experience and great for our friendship.
Three years ago, Miranda moved to the regional Victorian town of Bendigo. Our ability to spend time together was challenged after the move, but through making a podcast we have been able to re-connect, spend quality time together recording remotely from our separate homes (Grace lives in Melbourne) and chat about both trivial and serious things.
The video said "We don't need your True Crime exclusive, which is just you reading Wikipedia articles to your housemate". Had they been listening to us dissecting what happened to Carole Baskin's missing husband? When they said "We don't need a minute-by-minute breakdown of every episode of Parks and Rec", were they referring to our episode where we recapped all 16 seasons of Grey's Anatomy?
Needless to say, it hit close to home.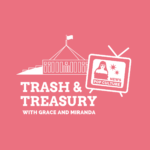 Our podcast is called Trash and Treasury. And each week we cover a light hearted topic like a TV show, as well as informative topic such as the origins of vaccines or the Australian Republican movement. Over the last six episodes we've had some pretty serious and hard hitting conversations, such as our discussion of the misogyny behind Joe Exotic and his need to control and dominate both animals and Carole Baskin. We've also had a lot of laughs along the way. If you want to hear two young women talking about things they're interested in, respectfully challenging each other's assumptions and having a great time, then check it out.
We are also both long time consumers of podcasts. And we're not alone.
Price Waterhouse Cooper predict that the Australian podcast market will grow from $5M in 2018 to a whopping $110M in 2022. We've been inspired by podcasts like My Favourite Murder, Serial, Dirty John, Mamamia Out Loud, the Quicky and Just the Gist.
Another of our fave podcasts is Money Power Freedom by the Victorian Women's Trust. This podcast is another powerful example of how women led content can disrupt the usual public discourse and bring together a bunch of smart and funny women to empower listens to understand money, lay bare the ways the system is set up against us and give women the tools to realise economic independence.
We also love Chat 10, Looks 3, and Leigh Sales and Annabel Crabb's sophisticated feminist analysis paired with an obvious genuine friendship is a dynamic that our own podcast shares. That's why we were particularly disappointed to see Leigh in the video with you, along with some of our other role models like Deborah Mailman.
While we know the video is satire, there is definitely a level of sincerity that comes across.
Starting a podcast has become the butt of jokes, a silly phase, like tazos or the planking challenge. But podcasts can be powerful and ground breaking. They're a way of disrupting our Murdoch and Rinehart saturated media and challenging the status quo. And there are true crime podcasts that have solved cold cases and gotten wrongfully accused people out of prison. Thank god those podcasters weren't discouraged from their creative hobby. And yes, sometimes it's just forensically analysing Lorelai Gilmore's various relationships, but there's certainly nothing wrong with some comfort content in these tough times!
The video got us thinking, shouldn't the Australian Broadcasting Corporation be supporting community members to broadcast their home grown content? Isn't it a good thing that so many people are willing to share their ideas, not embarrassed about saying something silly or the sound of their voice on tape, willing to put in the effort of recording and broadcasting a show?
Is the message you really want to be sending to these people, as you said in the video, "Shut the f**k up!"?
So our message to everyone is do start a podcast. Your ideas are interesting and you are worthy of taking up internet bandwidth. Speak up, speak out and don't be afraid to put yourself out there. Start a podcast. We'll be listening.
Best,
Grace and Miranda
---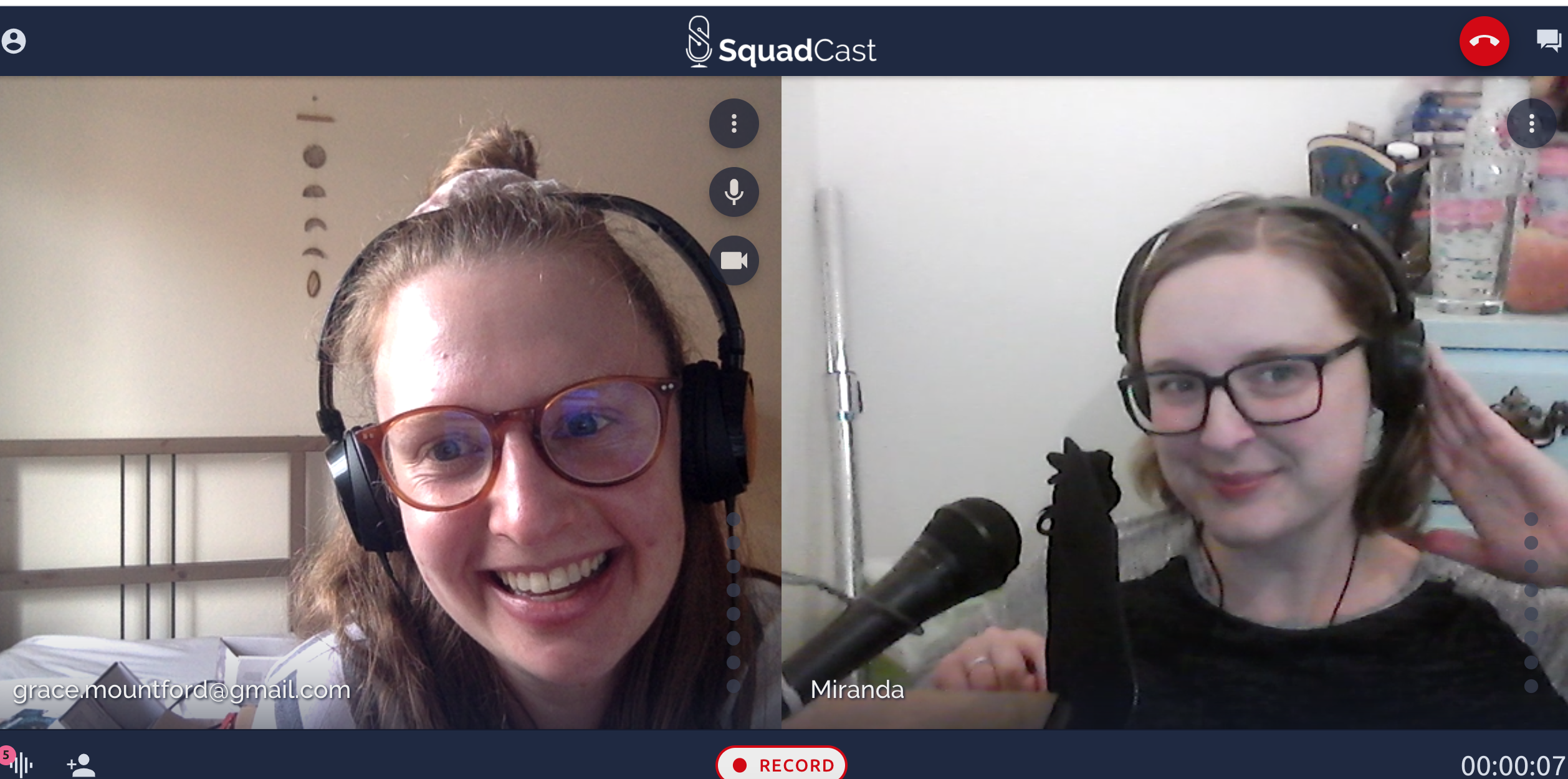 Grace Mountford is a former VWT Project Officer on Club Respect an initiative of the Dugdale Trust for Women and Girls. Grace (left) along with her friend Miranda Hetherington (right) launched Trash and Treasury in April 2020.
Trash and Treasury is podcast for every person who feels they need to cover the smart stuff but also lean into the trash with a glass of wine and a side of ranting whine with their best buds. Each week, we'll cover the trashy – TV, celebrities and our latest pop culture obsessions. We'll also discuss a serious topic – things you probably should know, but at this point you're too afraid to ask…
www.facebook.com/trashandtreasury
Instagram @trashandtreasury
New episodes every Tuesday.