As we nudge 2017, it's a good time to reflect on our progress when it comes to gender balance in the workplace. Over the last sixty years, Australian women have been engaged in the workforce in ever increasing numbers. However, it's only recently that 'workplace diversity' has become the buzz term; a quick Google search brings up a whopping 69,500,000 results. The business case for equal representation in the senior echelons of organisations is well made (and indeed some time ago) — companies that have a gender balance have a better economic bottom line than those without. More women equals more profit. But despite the clear financial and social benefits, latest stats still show that there is a dearth of women in certain industries and at the top. Given that women have been in the workforce for so long, it begs the question; why are there so few women in senior positions? And as for the few women who do make it to the top, why does it take so long? How can workplaces better support and retain the talents of women workers?
These were the perennial questions considered in the Gender Balance at Work panel at Breakthrough 2016. We heard from Laura Douglas, Senior Associate at Justitia Lawyers; Bourby Webster, the Founder and Director of Perth Symphony Orchestra; Donna De Zwart, the CEO of Fitted for Work; and Nicky Briger, Editor of Marie Claire. Each spoke about their experience in female-led workplaces and the way they had to think outside the box to support women leaders.
If diversity is such a good thing for business, why are so many companies, big and small, struggling to make progressive change? Laura talked about how important it is for organisations to commit to unconscious bias training, as our untapped bias can have a real affect on hiring decisions. Laura reminded everyone that leaders are naturally drawn to people more like themselves. In order for everyone to move forward, Laura asserted that we all must challenge our hidden bias', especially in the workplace. A good start, Laura recommended, was the Harvard Implicit Bias Test, an online interactive study which asks participants to quickly respond to stimuli. In the process, it uncovers racial, gender or other prejudicial viewpoints participants might not be fully aware of.  
Bourby Webster set up the Perth Symphony Orchestra (PSO) just two years ago and in doing so, threw out the orchestral rule-book (so to speak). The PSO team "challenged every facet of what it meant to be a symphony orchestra", removing tired rituals and traditions that still dominate the classical music industry in Australia. As the PSO leader, Bourby spoke about how important it was to allow her team to work flexibly, letting go of the notion that the only work of value happens in an office. Prime example; as performers, it's quite common to have late nights on stage, which is at odds with the 9-5 office rigmarole. Instead, the PSO starts their workday at the civilised time of 10am — and still meet all their targets each month. For working mothers, late nights won't gel with the sleep schedule of a little one. Bourby's solution? Performances during the day. Simple.
As the representative of Fitted for Work (an organisation geared towards assisting women in securing stable employment) Donna de Zwart spoke convincingly about the difficulties disadvantaged women have in getting into the workforce, including:
        370,000 women in Australia are registered as looking for work;
        Rates of underemployment of women are 9% higher than men in Australia; and
        Australia has some of the lowest levels of working mothers in OECD countries.
Donna highlighted the importance of supporting women in exploring pathways that at first may not seem like their dream job. For example, Yarra Trams was desperately looking for tram drivers so Fitted for Work decided to marketed the job to their female clients as well-paid and offering flexibility. By tailoring the job description to women, and supporting women in applying for the position, Fitted for Work was able to place 50 women in tram driver roles across Melbourne. The lesson: to encourage more diversity in job applicants, consider how the role is marketed from all angles — is it only meeting the needs of a segment of society? Does it need to be broadened out?
When sexism happens at work create a sisterhood + create a band of broads who get shit done #Breakthrough2016

— Marie Claire (@marieclaireau) November 25, 2016
Nicky Briger gave the crowd an insight into marie claire's take on equal representation in the workplace. As the previous editor of Who magazine and InStyle, Nicky spoke from her extensive media and corporate experience, outlining her top four tips for companies wanting to improve diversity and attract more women to their organisation. marie claire has long been known as a voice for women, promoting trailblazing female heroes (and their stories) to a wide audience, providing real example of 21st century feminism 'if you can see it, you can be it'.  Nicky spoke of the path marie claire takes when it comes to diversity, which can be boiled down to four essential points:
Show women that recruitment of female staff is a priority — encourage and mentor women already in the company to take on leadership roles.

Improve childcare affordability and flexibility.

Offer paternity leave.

Close the gender pay gap.
Tackling gender inequality isn't a problem for women but an opportunity for Aus! Let's go girls #Breakthrough2016

— Marie Claire (@marieclaireau) November 25, 2016
Workplaces must be proactive about challenging their bias; looking at improving their workplace flexibility; increasing the attractiveness of their workplace to women; and support women by improving childcare, parental leave and remuneration policies. Gender equality is achieved when the full range of women's talents are acknowledged and rewarded. It's almost 2017. Let's not wait any longer to have gender balance at work.
---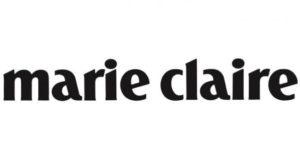 marie claire — Breakthrough 2016  key media partner.
Note: the full recording and transcript of the Breakthrough 2016 keynotes and breakout sessions
(including 'Gender Balance at Work') will be publicly available soon.