I feel a sense of despair that the media is so full of stories of powerful men behaving badly. Since reentering the workforce in 1974, I have put a lot of energy into helping eliminating (or a least ameliorating the effects) of violence against women. I have been part of the feminist drive to make sexual harassment unlawful. I have worked for corporations, both public and private, that have spent large sums of money on strategies (specialist staff and training programs) supposedly to eliminating sexual harassment. I have followed the extensive media coverage of high profile legal cases. The first under Australian law was in 1981 and involved the NSW Commissioner for Main Roads. Over the following decades, cases of sexual harassment, both from Australia and overseas, have made headlines everywhere.
Despite all of this—the enactment of laws, publicity, efforts to educate people—we still have a major problem. The men making the news for workplace misconduct claim that they did not know their behaviour was unacceptable or unlawful and that their actions have been misinterpreted. There is even bewilderment that women are not flattered by attention from a man with high status. And concern has been expressed that the accused men are victims denied natural justice and subjected to trial by media, the implication being that women are unfair.
Do we really think that women are the driving force behind countless media stories about a prominent man allegedly forcing himself on some woman?
Recently there have been female complainants who have been deeply upset by leaks to the media. It seems that others had their own agenda in passing on the information. No doubt there are some instances of a woman wanting to publicly shame a man, however, when a woman has gone to the media, it is usually because she has not found help elsewhere. Let's be clear: if you are being sexually harassed, it is not easy to have the problem satisfactorily resolved. Many women feel very uncomfortable speaking up about sexual harassment, are not confident they will get the help required, and indeed, fear that they will just bring more grief down upon themselves.
As a former Commissioner for Equal Opportunity, I have a deep commitment to the concept of natural justice and regard the denial of it to anyone a serious matter. Natural justice is defined as 'principles, procedures, or treatment felt instinctively to be morally right and fair' so firstly, we should make a distinction between a natural sense of what is right and wrong and procedural fairness. Are the men accused in the media being given procedural fairness, i.e. the opportunity, to put their side of the case? In the short term the answer is probably no. But for years hosts of women who have been sexually harassed have had no opportunity to have their stories heard. Silencing the voices of women has been a tool of repression.
We need to ask; do we instinctively feel that it is morally right and fair that a woman has the right to chose what sexual behaviour she accepts from a man? I think the answer is yes, yet this right has been consistently disregarded. When it comes to sexual harassment, it is women, not men, who have overwhelmingly been denied natural justice.
The idea of male privilege is deeply embedded in our society.  It was not until 1974 that we even had a name—sexual harassment—for this age-old problem. As recently as 1981, by passing legislation that made marital rape a crime, NSW became one of the first places in the world to fully recognise a wife's right to deny her husband sex. Getting what one wants can become a habit that makes disregarding a woman's wishes all too easy. Then there is outright misogyny. Many cases of sexual harassment come across not as sexual desire directed toward the wrong person but as an expression of dominance laced with impersonal contempt. It is dominance eroticised. The mind set entrenched by centuries of men having permission to use women as they liked is not easily overturned. The #MeToo movement has ended the silence and revealed the extent of the sexual harassment problem. To take this movement further, we now need a strategic plan to bring about long lasting change.
Where to start? For one thing, laws in relation to sexual harassment need an overhaul. Not only are there are gaps in the protection provided but there is a problem with the very definition used. As it stands, the emphasis is more on morality than the right to equal treatment. The procedures of organisations need rethinking. For example, it is highly questionable to assume that a HR middle manager, the person usually tasked with handling complaints, would have the capacity to adequately deal with a complaint involving senior executives. But more importantly, culture needs to change so all employees are really treated equally. The major challenge is to fundamentally shift the significant power imbalance that exists between women and men in our country. As long as this imbalance exists, the tendency of men to believe their wants override all others will prevail.
If this article has raised any issues for you, take a look at our list of support services available.
The Australian Human Rights Commission is calling for submissions to the National Inquiry into sexual harassment in Australian workplaces. The focus of the Inquiry is on the nature and prevalence of sexual harassment in Australian workplaces; the drivers of this harassment; and measures to address sexual harassment in Australian workplaces.  For additional information on the Inquiry, please visit the Inquiry webpage.
---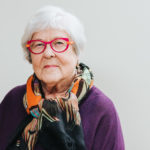 Barbara Wertheim is a pioneer in Australian feminism. She was part of the driving force that led to the first women's refuges established in the state of Queensland and previously held the position of Equal Opportunity Commissioner for Victoria, the first woman to do so.