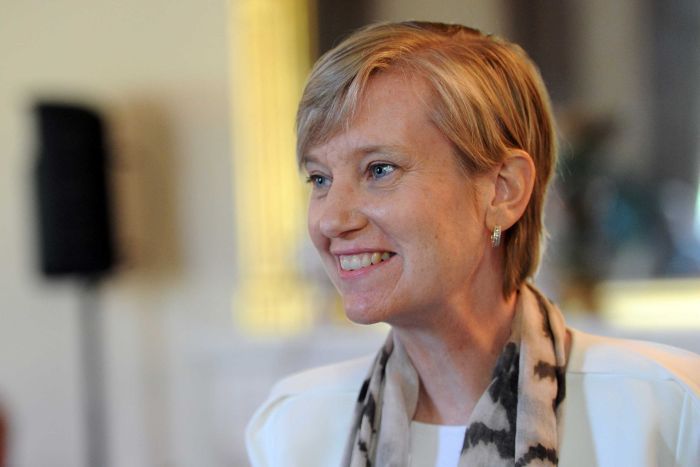 This morning hundreds of mourners dressed in purple gathered in Northcote to bid farewell to Fiona Richardson: a treasured friend, mother and formidable advocate for gender equality and violence prevention.
Among those in attendance were Julia Gillard, Bill and Chloe Shorten, Rosie Batty and many others whose lives Fiona has touched. The service was incredibly moving.
Kate Morris, the Principal of Northcote High School, gave a tribute to Fiona's work in the local community of Northcote and shared the story of powerful, cherished memory we at the Victorian Women's Trust have of Fiona:
"The desire to be a force for change was central to my first deeper encounter with Fiona in 2009. Fiona, as local Member, accepted with alacrity the invitation to launch the Be The Hero initiative- conceived, designed and produced by the Victorian Women's Trust. Northcote High was proud to work on the violence prevention program for young men. The launch was an important moment for us. It was made more so for me when halfway through her speech, Fiona abandoned the script and instead told us all her own very personal story. It was deeply moving and it spoke volumes about the kind of leader Fiona was."
Telling her story was powerful. Her episode of Australian Story which aired 18 months ago and again on Monday night was brave and gutsy. The strides she made for gender equality are unprecedented : the first Minister for the Prevention of Family Violence, developing Victoria's first Gender Equality Strategy, dedicating a memorial to the victims of family violence, getting family violence leave for Victorian public servants among many other milestones. She was a fearless champion for women and girls.
She was also an adored friend, daughter, boss, sibling, colleague, community member and mother.  It was impossible not to cry when listening to Jane Garrett's highly personal tribute to Fiona this morning. There is immense sadness and grief today.
But there is also hope. Fiona had a vision. A world free from violence against women.
You would have heard me say many times that that the political caravan moves on all too quickly. Issues, even ones as important as family violence have a short time in the sun, before fickle political minds and a restless media look elsewhere for a new story.... While a very bright light is being shone on family violence and inequality, we need to embed long term structures and actions for progress. Because we need governments – regardless of their political persuasion – to be accountable for the long haul.

Fiona Richardson, 2016
We all must work to finish what Fiona started.
Vale.
---
The proceedings of the State Memorial service for Fiona Richardson can be viewed online. In lieu of floral tributes, Fiona's family welcomes cards reflecting on her life or that people consider making a donation to the following organisations: Safe Steps – www.safesteps.org.au/get-involved, The Luke Batty Foundation – lukebattyfoundation.org.au/donations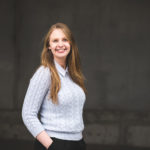 Grace Mountford
Grace Mountford is a Project Officer at the Victorian Women's Trust, currently working on Club Respect, a violence prevention initiative that delivers strategic educational tools, helping sporting clubs to embed a culture of respect and harm prevention in all their practices.  She has a Master of Public Policy and Management from the University of Melbourne.