In 2001, the Victorian Women's Trust initiated a special statewide exhibition entitled Ordinary Women, Extraordinary Lives to mark the centenary of Federation. The Trust called for public nominations for stories about women to be included in the exhibition.  More than 260 nominations were received and were all so inspiring that the field couldn't be narrowed to a small selection, so all women nominated were included!  The exhibition toured to more than a dozen towns in regional Victoria as well as being held in various locations in Melbourne.  Altogether, around 20,000 people saw the exhibition which came to be appreciated as a powerful public record of the important and often unacknowledged roles and contributions made by women to their families, communities and broader society.
The exhibition was important for VWT itself, serving as a stimulus to seek other opportunities that properly recognise the contribution of women. It was the impetus for the development of the Sub-Fund program under our grantmaking arm, the Victorian Women's Benevolent Trust, furthering our commitment to putting women on the public record so that they are not forgotten and their legacies are upheld.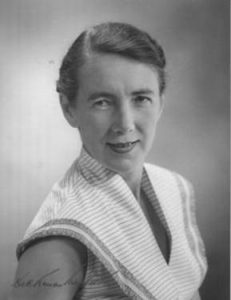 In 2008 we established the Con Irwin Sub-Fund which was endowed by Hilary Irwin to honour her mother.  Its annual grants are for projects that support women in areas that reflect Con's strong social justice commitments, in particular projects that offer circuit-breaking solutions to end discrimination and violence against women and children.
Con was born in 1916 in England and her family came to Australia when she was nine years old to farm at Merebin, near Swan Hill.  She was an academic student who gained an arts degree from the University of Melbourne and became a teacher working in various schools in Melbourne.  She was passionate about teaching but after she married in 1944, Con was no longer able to work in the State system as married women were not permitted to teach! (This was eventually overturned in 1956 after considerable lobbying from the Temporary Teachers Union see the VWT Gender Equality timeline for other gender equality milestones like this).
Con volunteered within her community for many years, using her communication and organisational skills to assist and support a wide range of people. She worked with newly arrived migrants in Melbourne, providing friendship and all sorts of personal support, including helping people to learn English and to deal with government departments.
Con was a progressive thinker and took a liberal view of birth control issues. This led to part-time evening work as a receptionist with the Family Planning Clinic, where, as the first point of contact, she provided valuable support and kindness to many women facing difficult decisions regarding contraception and pregnancy.
Con's keen sense of social justice saw her actively oppose the Vietnam War.  Without ever being prescriptive, she passed on her values of social justice and compassion towards those who were disadvantaged to many people, including her children.  Hilary Irwin remains proud of her mother and loves to be involved with the annual grantmaking of the Con Irwin Sub-Fund. The Benevolent Trust runs an open application process for all nine sub-funds and we consult with Hilary to discuss the merits of each application in order to determine the grants from the Con Irwin Sub-Fund each year.
The 2017 Sub-Fund Grants
During 2016 we launched three new Sub-Funds, so this year charitable organisations had the opportunity to apply for a grant from nine Sub-Funds which all have different purposes and funding objectives.
Sixteen small grants were given for a range of projects that in one way or another will improve the lives of women and girls or women and their families.  Social investment in women and girls and gender-lens philanthropy is now becoming well understood by philanthropists and grantmakers, which is exciting for us here at the Trust, but we've been doing it for 32 years so it's not news to us!
To read about our 2017 Sub-Fund grants click here.
---
Information about the 16 grants can be found on our website by taking a look at the individual Sub-Fund pages. Top image: Birth for Humankind – a recipient of a 2017 grant from the Joan Hudson Sub Fund  (photographer Nynno Bel-Air).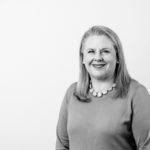 Carolyn Munckton
Carolyn Munckton is currently General Manager of the Victorian Women's Benevolent Trust, but is moving on in 2018.  She will continue to advocate for social investment in women and girls because that's what she's been doing for more than a decade!