Women contribute to our world in so many wonderful and significant ways but often their role and work is forgotten after their deaths. We rarely walk past buildings bearing their name, apply for scholarships established in their honour, read their biographies or attend lectures upholding their legacies.
The Victorian Women's Benevolent Trust is committed to putting women on the public record and for remembering and highlighting their important place in our communities. So far, we have established nine Sub-Funds to honour women who have made a valuable contribution to the lives of women and girls in our state or in the memory of women special in the hearts of their families.
Each Sub-Fund is designed with specific purposes to improve the lives of women and girls. The funds in each Sub-Fund are invested and the majority of income generated each year is given out in grants. Annually, we have an open application process to determine the grants.
Here's just three of our named Sub-Funds:
The Essie Burbridge Sub-Fund
Established to honour the community work in Melbourne's western suburbs of an ordinary women who had the desire to challenge racism and promote social cohesion. It supports projects that: provide leadership and achievement in cross-cultural understanding, and strategies for combating racism; promote values critical to a vibrant and non-racist society; build bridges between European, Middle Eastern and Asian cultures; and advance tolerance, compassion and understanding in the community.
The purposes of this Sub-Fund reflect the values of Agnes (Essie) Burbridge AO, who, in the shadow of the White Australia Policy, opened her heart and her home to non-European students, welcoming them with kindness and generosity and helping many to realise their potential in their new homeland.
The Chris Friday Sub-Fund
Our newest Sub-Fund, which was established last year, specifically supports Aboriginal women and girls around their education, healthcare and housing needs. The Chris Friday Sub-Fund was endowed by Chris Friday herself because she wanted to participate and enjoy her philanthropy during her lifetime.  The Victorian Women's Trust is very proud of this Sub-Fund because we believe it leads the way in philanthropic support for Aboriginal women and girls by seeking applications only from Aboriginal community organisations thus contributing to their self-determination and empowerment. This Sub-Fund raises the bar for philanthropic foundations to be purposefully shaped this way.
The Fay Marles Equal Opportunity Sub-Fund
Established in 2013 to honour the leadership and legacy of Victoria's first Equal Opportunity Commissioner, Fay Marles AM. In 1977, the Victorian Equal Opportunity Act was passed and Fay appointed that same year. For the next decade she led the way in implementing reform on anti-discrimination, enabling women to take their place more equally in our workplaces and our community.
This Sub-Fund supports projects that provide: leadership training to increase young women's working knowledge of equal opportunity legislation, structures and processes; research to strengthen knowledge of loopholes and gaps in equal opportunity legislation, with a view to system improvement and policy change; and education and engagement on equal opportunity issues in workplaces, organisations and in the broader community.
Our other six Sub-Funds support women and girls in a range of interesting and valuable ways. Grants this year will range from $2000 up to $15,000.
Establishing a Sub-Fund within the Victorian Women's Benevolent Trust is a practical and lasting way for donors to invest in advancing opportunities or reducing barriers for women and girls in Victoria without any administrative burden.  We manage the investments and the grant-making processes.  We welcome donations to all Sub-Funds and encourage donors to view their contributions as a strategic investment in women and girls, improving lives today and in the future.
If you are involved with a not-for-profit organisation that is eligible for a grant check out the details and purposes of each Sub-Fund and get cracking on an application!
Applications close 31st July.  Grants will be announced in September.
---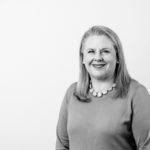 Carolyn Munckton
Carolyn Munckton is the General Manager of the Victorian Women's Benevolent Trust. She was a founding board member of the Australian Women Donors Network which advocates for greater investment in women and girls and promotes gender sensitive principles in grant making. She is a farm girl at heart but also loves living in Richmond with all its parks and cafes.