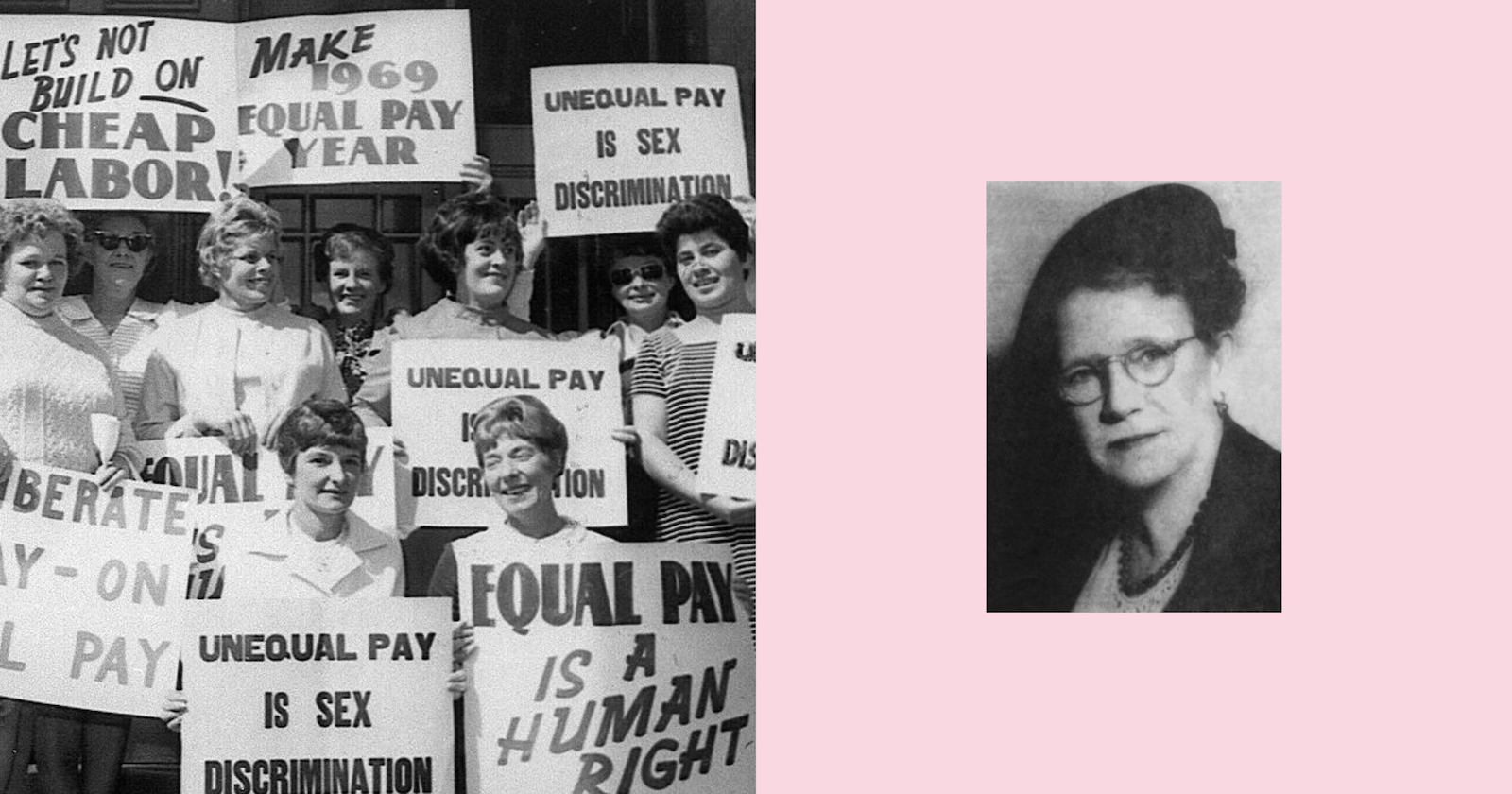 As a millennial woman, most of my friends aren't afraid to call themselves feminists and want to see a world where all people are able to take up all of life's opportunities, free from violence and discrimination. There's no denying that vast gender inequality remains, compounded by intersecting identities that impact how different women experience oppression. The feminist movements of today continue to forge ahead with the long standing battles of eliminating gender based violence, economic security for women and getting more diverse representation in politics, sports, the arts, media and workplaces. But as young people, we don't often pause and reflect on the ground-breaking women who came before us, and we certainly don't learn about women's activism in school.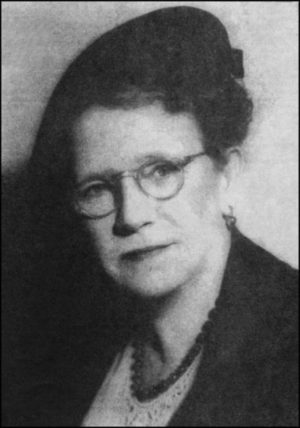 One Australian woman we all need to know about is Muriel Heagney. Muriel was a life-long champion for equal pay. Though Australia was the first country in the world to give (white) women both the right to vote and the right to stand for election, decades after women's political enfranchisement women still had limited economic rights.
Muriel campaigned for women's equal pay for over half a century, seeing wage inequality as the major obstacle to achieving equal status and opportunity.
Before World War Two, the female basic wage was approximately 54 per cent of the male basic wage. This was justified on the basis that the male was the breadwinner, while women were assumed to have no dependants.  Equal rights campaigners such as Muriel identified that it was an act of gross injustice that single men were awarded the same rate as married men, yet women in the workforce lost out.
A woman's right to work rests not on the number of her dependents, nor on the fact that she does or does not compete with men, but in the absolute right of a free human being, a taxpayer and a voter, to economic independence

Muriel Heagney, 'Are Women Taking Men's Jobs?' (1935)
In the years of the Depression, Muriel wrote the influential manuscript Are Women Taking Men's Jobs?, which contested the propaganda against women working that implied that women were taking men's jobs and worsening overall unemployment. Muriel irrefutably demonstrated that women were not taking men's jobs and that they did not enjoy equal status, opportunity or pay in the workplace. She fought for women's rights as human rights.
Muriel was instrumental in helping form the Council of Action for Equal Pay – a single issue pressure group with affiliates to trade unions and women's organisations. After dedicating her life to women's economic security, Muriel herself died in poverty in 1974. One week earlier the National Wage Case decision granted women an adult minimum wage.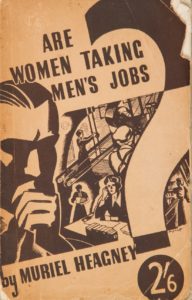 It's 40 years since the landmark ruling, and equal pay is still a long way off. Only recently, the Workplace Gender Equality Agency warned women could continue to be paid less than men for the next 50 years unless significant changes are made. Even now, women retire with around half the super of men, and a third of women have no super at all. Women over 55 are the fastest growing group of people experiencing homelessness. That's why the Victorian Women's Trust is fighting for women's economic security and safety in our new campaign #Let'sBreakthrough.  
We need to reform a superannuation system that is working against women, we need to put a value on women's unpaid labour and remove the barriers to pay equity across society. But we can't do it alone.
The golden years of retirement for my generation are a long way off, but if nothing changes women will continue to suffer. We need to band together and demand better. Next time you're at the pub, raise a glass to sHeros like Muriel Heagney and honour her legacy by keeping the flame alive for full gender equality. Or better yet — donate the price of your pint and chip in for a fair economic future for women and girls!
Make a donation: breakthrough.raisely.com
---
Join our #LetsBreakthrough fundraising campaign
Let's use our collective power to address women's economic security and safety, once and for all. We've done the research into ways to remove barriers to gender equality. Now, it's time to put our ideas to the test. Please chip in and help us to get this critical next stage over the line. Learn more: breakthrough.raisely.com #LetsBreakthrough
Grace Mountford
Grace Mountford is a Project and Policy Officer at the Victorian Women's Trust. She has a Master of Public Policy and Management from the University of Melbourne. She enjoys keeping up to date with all things pop culture and doing 80s aerobics.