Footy has come a long way in Australia over the last few years. What was once the arena of male athletes only now boasts a women's league, which keeps smashing audience records and defying expectations. Just last week, the women's grand final in Adelaide drew a crowd of 53,034 people — the largest crowd ever for women's football and the largest crowd for a women's sporting match in Australian history. Ever. But for all the successes of AFLW, sexism is ever present in Australian Rules.
The sad reality is that instances of archaic sexist attitudes are always close at hand. The most glaring recent example is of course online trolls targeting celebrated player Tayla Harris over a picture of her at work. This case clearly shows that there are people among us who still believe that women don't belong in traditionally male institutions (sport, leadership, STEM, etcetera).
Author Sam George-Allen puts it down to a fear of power unrecognised, a fear that quickly translates into territoriality. This is why footy fans who couldn't kick their pint glass to save themselves decide to self-nominate as the gatekeepers to elite sport, attempting to shame women off the oval and back into 'their place'.
And then there's Steve Price.
Last week, Steve Price fulfilled his shock-jockey quota when he put the AFLW grand final's success down to it being a free event and there "not being much to do in Adelaide on a Sunday afternoon". Price is openly and resolutely unsupportive of the AFLW. Predictably, in the face of it's momentous success, he and those like him cross their arms and pout, grumbling that "I don't have a problem with [women] playing but I don't like watching it because I don't think it's very good". 
There are signs that attitudes are shifting within the ranks of AFL. This week, former footy player and author Bob Murphy gave a nod to gender equality in his column, by using the term 'AFLM' for the men's league. Subtle, yes, but it speaks volumes.
Referring to the men's game as AFL infers that it's the default, of which the women's game is a deviant version. Using 'AFLM', however, both recognises AFLW in it's own right and as equivalent to AFLM, both competitions being equal under the AFL. 
But is this healthy masculinity filtering out to those in the stands? The Age columnist Tom Cowie wrote last week;
"the darker side of what some people – or let's be clear, some men – believe they're entitled to do when they put on a beanie has festered. Forget club divide, the biggest rift is now between those who demand attitudinal change and those who would rather things stay as they are, or even wind back the clock to some golden age of the 1980s".
He goes on to detail the jarring contrast between topless bar The Royal Hotel, a favourite amongst (certain) male footy fans, and the Richmond Club Training ground across the street where women athletes test their mettle for months of the year. So close, yet so far.
Footy is a beloved sport at the Victorian Women's Trust. Our Executive Director, Mary Crooks AO is a Carlton tragic from way back, and a proud club ambassador. In 2016, Mary sat on Carlton's Community & Diversity Board sub-committee 'Carlton Listens to Women'. In collaboration with the club, she designed the inaugural event at which 120 women took part in a focused conversation to help the club realise its commitment to inclusion and gender equality.
"Creating the means for people to give voice, in ways that are constructive, respectful and genuinely inclusive is vital in any issue of social or cultural change. Football clubs are no exception", according to Crooks. 
It's been through her love of the game, and understanding of the important role sport plays in maintaining communities that led to Club Respect, a Trust initiative in partnership with NIRODAH.
Launched in October 2018, Club Respect is an innovative digital platform and educational framework empowering grassroot sporting clubs to drive the deep cultural change around respect that's needed to reduce violence in Australian communities. All clubs. All codes. All levels. Club Respect's online tools and outreach programs support club people in to develop and maintain a culture of tolerance and respect, and stamp out violent and sexist attitudes before they begin. Because where there is true and deep respect, even when there's difference, we lose to capacity to damage one another. And we're all better off.

Things are shifting but there are times when progress is slow. That's when we need to focus our gaze on players like Erin Phillips, former professional basketball player who led Adelaide Football Club to grand final victory last Sunday; of the Carlton Football Club players for their display of sportspersonship toward Phillips as she was stretchered off the field; of Tayla Harris for her seriously swift and dignified troll-management; of Daisy Pierce for being the first active player to take maternity leave and putting the League's pregnancy and parental management policy under the spotlight; of all of this season's Best & Fairest for being the superb role-models they are.
It's these athletes who are paving the way for GenW; the next generation of talented footy players and passionate fans. We're keeping our focus firmly fixed where it's most deserved; on the athletes who turned it out game after game and drew more than 53,000 to the AFLW grand final because they're just. that. good. 
---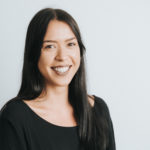 Sophie Bliss 
Originally hailing from sunny Queensland, Sophie lives in Melbourne. In 2017 she joined the Victorian Women's Trust team, working primarily on Club Respect, a harm prevention initiative of the Dugdale Trust For Women & Girls. When out of the office, you can find her in an op-shop, bookstore or beer garden.