"Jean [exemplified] the ideal of voluntary service and fellowship. Jean had an enormous personal impact over the past six decades in an extraordinary number of local, regional, state, national and international organisations — the sheer number of which is too long to list here."

– excerpt from Jean Tom's profile as part of VWT exhibition Ordinary Women, Extraordinary Lives (April 2001)
Committed to increasing opportunities for women, particularly for rural women, Jean played a key role in the final deliberations to set up the Victorian Women's Trust. Part of the formal minutes of a meeting in January 1985 records that Jean had to hurriedly leave the meeting after a telephone call to inform her that her Kyneton farm was ablaze. Jean became a founding Director of the Victorian Women's Trust, serving  our organisation with distinction from 1985-1993. She remained a steadfast supporter ever since.  Among her many leadership roles, she was also National President of the Country Women's Association Australia (CWA).  Jean was appointed Officer of the Order of Australia for service to the welfare of women in rural and remote Australia.
Throughout her life, Jean was a dedicated social justice advocate for women and girls. After graduating from Melbourne University in 1946 with a Masters of Science, Jean married a farmer and settled into a busy routine of farming, family life and community activism. She was nominated for inclusion in our acclaimed 2001 exhibition, Ordinary Women, Extraordinary Lives. Not surprisingly, she was profiled in the category 'Meetings Always Meetings'. The theme described these women as ' playing huge roles in organisations. They take  on key positions, requiring enormous time and effort. They juggle family, school, the farm, the store.'
Jean's personal, professional and social impact on the lives of many thousands of people is immeasurable. She will be dearly missed.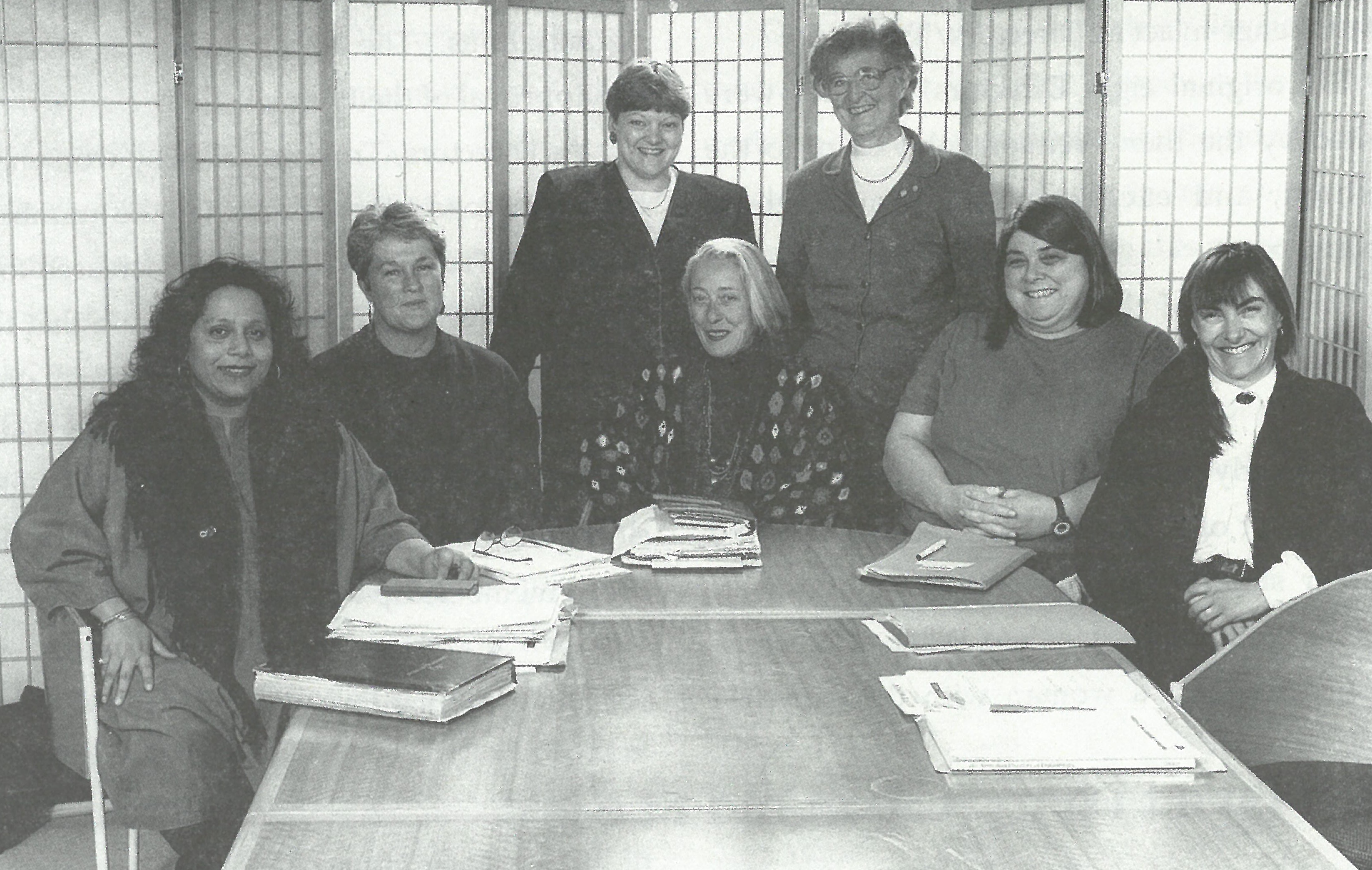 VWT Board of Directors 1992
Left to right:  Dure Dara OAM, Jenni Mitchell, Judy Whiteman, Marieke Brugman, Jean Tom, Jan Dillow, Victoria Marles. Absent: Patricia Caswell, Judy Taylor. Photo: Ponch Hawks
---
The life of Jean Tom AO will be honoured and celebrated at 2 pm on Tuesday June 6th 2017 at Romsey Uniting Church 25 Pohlman St, Romsey. A private Cremation will follow the Funeral Service. You are warmly invited to join Jean's family for afternoon tea in the Uniting Church Hall.
For further details please contact: Natural Grace, Holistic Funeral Directors on 5427 3112