It's about the relationship between estranged sisters. About female grief and memory.
Trading cash for cups of wine, people marvelled being at the beloved La Mama Courthouse theatre we thought was lost. Seated inside, the crowd was cleft by a visitation room. An immovable bench table, vending machine, bin and CCTV camera only. Egg (Emily Tomlins) is incarcerated. Detached, deadpan. She rages against the surveillance camera, implied as an unseen motherly presence. Tilly (Belinda McClory) bursts in on visitation, endearingly annoying and older than Egg. Rambling uneasily and bearing tampons she can "trade on the inside".
Tilly's come to tell Egg that their mum's dead.
My Sister Feather, written and directed by Olivia Satchell, is a captivating investigation of their trauma and sisterhood. The non-linear narrative is a journey through Tilly and Egg's present and past. McClory and Tomlins revert from the volatile reunion to the women's juvenile selves seamlessly. James Lew's set design creates a fluid space which allows the story to transgress time. The scene changes span a lifetime of the sisters' attempts to move out of their mother's shadow, and survive the abandonment such a move presents.
It's relatable. The one-liners are cutting, and the snipes, hilarious. Tilly and Egg are as fierce in their vitriol and tender vulnerability as only sisters can be, synchronised in their need to blame and reclaim one another. My Sister Feather is a poignant portrayal of a complex female relationship and the charges we lay against the women we know as sisters.
Spilling back out into the laneway outside the theatre, it's hard not to call your own female relationships to mind and consider the weight of them. What forces us apart and, more importantly, back together? Reflection. Truces. Olive branches. Amends. Redskins, even.
---
From The Voice In My Hands theatre company, by Olivia Satchell, My Sister Feather is shortlisted for the 2017 Rodney Seaborn Playwrights' Award and the 2018 Max Afford Playwrights' Award.  Playing at La Mama Courthouse until June 10, book your tickets here. Donate to keep La Mama on stage, rebuild La Mama, or support their Access Campaign here.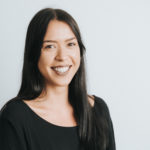 Sophie Bliss
Sophie is fresh to Melbourne and the Victorian Women's Trust team this year, working primarily on Club Respect, a harm prevention initiative of the Dugdale Trust For Women & Girls. When out of the office, you can find her in an op-shop, bookstore or beer garden.