Trigger Warning: this article discusses sexual abuse.
---
#MeToo is an important conversation starter around abuse and power. Originally started by Tarana Bourke on twitter for women of colour ten years ago, and reignited in the wake of the Harvey Weinstein atrocities against women in the film industry, this social media movement seeks to show the world the magnitude of the problem. By sharing their stories on social media, with the hashtag #MeToo, survivors are shining a light on sexual assault, harassment and abuse. 
We owe it to all survivors to take the conversation further.
Now that #MeToo is gaining traction, it's time for us to collectively address how we treat people who've experienced sexual abuse and harassment. The disturbing narrative around survivors being broken people deserving of our pity (or worse, our silence) needs to be erased. We need to stop shrinking away from their truth; survivors must be heard.
We need to allow their stories to be three dimensional and real. We need to be prepared to make room for stories that aren't just sad, but some that might be full of rage or hope, others that may be ugly or triumphant or messy or complicated and uncomfortable, and may or may not also be long or weirdly funny and/or full of terror or hard to remember or an important part of our history. Most importantly, NO ONE should dictate how we are supposed to feel about our stories, how we can talk about it or who we choose to tell. We need to listen carefully and never deny or marginalise other people's experiences.

This is so important because when we silence, shame or deny a person with this experience, we are supporting a culture that lets predators act with minimal fear of consequences. When we fully accept that the people at the centre of sexual abuse and harassment are everyday folk in our communities and lives, only then, will we stop protecting predators and start to make real change that lasts longer than a hashtag.
I'm damn proud of everyone who said #MeToo, as well as those who didn't and live their lives with first hand knowledge that someone has violated their human right to dignity and autonomy. Your strength inspires me every day. We are not alone.
I see a lot of people talking about the need to strengthen call out culture as a means of destabilising pussy grabbing, catcalling, sexual violence and misogyny. In particular, there's a general call to action around men calling out other men. I think that this should be encouraged, but it doesn't do enough to address the insidious levels of denial and victim blaming that is our collective cultural legacy. Our society has deep roots that support institutionalised and individual abuse and harassment.

Our propensity to make one dimensional characters of the subjects, and objects, of abuse and harassment is lazy and dangerous. While a perpetrator's actions can be categorised as monstrous, they aren't monsters or bogey men. They are real people in our communities. We have to stop denying their existence.
As a sexually abused child, I was not helped by the people I told about the abuse or by the people who must have known about it (or at least suspected). As an adult, when I reached out to others, I was again denied or marginalised, accused of hysteria and exaggeration. When I rallied against the culture enabling abuse, I was silenced. The intended horrors of my abuse flourished alongside the casual horrors of those who stood idly by, as I desperately sought escape or support. The impact upon me was manifold.
The #MeToo hashtag signals that it's finally time to have confronting conversations with families, friends and institutions. It's time to unpack the legacy of abuse and abusers. In doing so, we must recognise that the confrontation and uncomfortableness we experience as listeners is with the abuse itself, not with the person who has been abused.
We have to believe our children, coworkers and community members, recognising how our apathy has allowed abuse and harassment to spread. It's time to take action and challenge ourselves in our collective responsibilities to each other and start addressing the deeply entrenched power imbalances that allows Donald Trump and Bill Cosby and Harvey Weinstein types to not only exist but also proliferate.
These conversations and actions need to centre the dignity and rights of the abused. We must stop erasing the abuser and start building a community where people can access the appropriate justice, validity and support they need, making a significant cultural shift towards eradicating sexual abuse and harassment.

If you or someone you know needs support, contact Safe Steps on 1800 015 188 (all calls are free and confidential). If you are in immediate danger, call 000.
---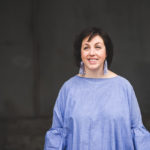 Maria Chetcuti
Maria is a Project Manager at Victorian Women's Trust (VWT) where she manages various programs and Trust events. She believes that we can't wait for equality — we have to create it. Maria values inclusivity, resilience, and very shiny accessories.