Last year we had the good fortune of working with stellar photographers and dream weavers Breeana Dunbar, Bri Hammond, and Hilary Walker on our biggest event ever. Entitled Breakthrough, this event ran over 25-26 November and featured 100+ speakers and performers (like Tanya Plibersek, Tara Moss, Leigh Sales, Yassmin Abdel-Magied and many, many more) all channeling their energy into what is required to ensure a flourishing, equal future for all. It was bold, ambitious, and way more fun then we could ever imagine.
We had the pleasure with speaking with Bree, Bri and Hilary about Breakthrough and what role gender equality plays in their lives and work.
---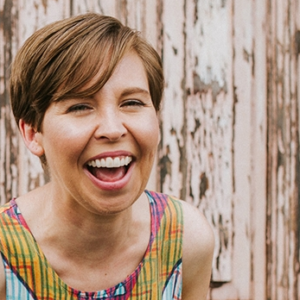 Breeana Dunbar
Breeana Dunbar is a photographer living in Brunswick East, Melbourne with her partner Dave and their son Ari. Bree is a portrait and lifestyle photographer and who loves to work with individuals, businesses, and organisations to create beautiful, custom imagery for websites, social media, and marketing collateral. Her particular passion is working with women-led and women-focused businesses and projects. She works with Radical Yes!, Etsy, Creative Mornings Melbourne, Women Talk Money — and us!
Aside from Breakthrough, Bree has been our go-to photographer and filmmaker for our youth website Rosie and Our Voice Their Safety initiative, focused on improving the situation of women and children on Nauru. She's also shot the VWT team, some of our grantees and led a bespoke photoshoot for the VWT 30th Birthday Annual Report. We keep coming back for more because Bree is our jam.
VWT: What does gender equality mean to you?
Bree: A world that is better for both women AND men. I believe that if we were able to achieve gender equality, the world would be safer, have more opportunities, be more accepting of differences, and be more fun (!) for both women and men from all walks of life.

VWT: What excites you about Breakthrough? Why did you want to get involved?

Bree: The line up was absolutely incredible, so of course that was a major reason. But mostly, it was the chance to work on something that I really believe in, with the awesome team at the Trust. I love feeling like I'm part of something much bigger than me, and getting to share that with some awesome people (including my fellow Breakthrough photographers Hilary and Bri) is pretty much the best thing ever.
See more of Bree's work on Breakthrough via our blog or Insta feed.

Website: www.breeanadunbar.com  | Instagram: @BreeanaDunbar | Facebook: facebook.com/BreeanaDunbar
---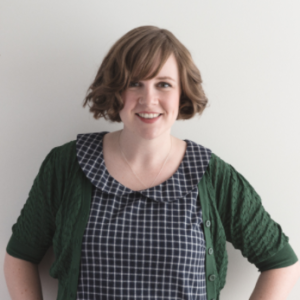 Bri Hammond
Originally hailing from South Australia, Bri is a Melbourne based photographer fascinated by the lives, living habits and spaces of creative people.
After completing Bachelor of Visual Communication, Bri moved to Treviso, Italy to work as a graphic designer at Benetton's Creative Research Centre, Fabrica. There, she discovered her fondness and talent for photography, whilst spending weekends travelling Europe with her camera. Breakthrough was our first opportunity to work with the very talented Bri Hammond. Hard working with a painterly eye for portraiture, Bri captured moments across Breakthrough that tug at the heart strings and give hope for the next phase of the gender movement.
VWT: As a photographer, how does gender equality factor into your work?
Bri: "Although women have come far in the last 50 years in terms of gender equality, when you look at the numbers of female to male employees or business owners in certain fields, you can definitely see that equality is not reached. I don't know the numbers, but it's obvious that photography and film production is one of those industries that is heavily male-based, even though there are so many aspiring female photographers. What I want is for women to support each other, to help each other to the top, instead of competing each other. Thumbs up to Hilary Walker and Breeana Dunbar – two amazing photographers who have been so good at supporting other lady photographers. It was a dream to be working with them at Breakthrough!"
"When women come together and support one another, I believe we can do great things." – Bri Hammond
VWT: Why did you want to be involved in Breakthrough?
Bri: "There's nothing that gets me more fired up, excited and inspired to make a change than a room full of people advocating for women and gender equality, being lead by the most influential and powerful women in the country. When women come together and support one another, I believe we can do great things. As I understand it, there hasn't been a gender quality based event to the extent of Breakthrough in Australia before, and I'm so excited to be part of that history and constantly fan-girling at all the quality speakers!"
See more of Bri's work on Breakthrough on our blog, in our recap of the Dr. Jackie Huggins AM Celebration or via our Insta feed.

Website:  www.brihammond.com | Instagram: @BriHammond | Facebook: facebook.com/BriHammondPhotography
---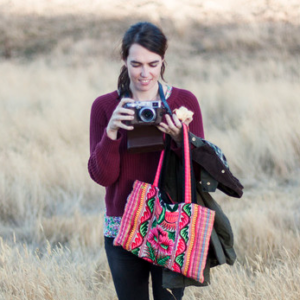 Hilary Walker
Hilary Walker is a Melbourne based photographer living and working in Brunswick East. She runs a shared space, Nicholson Street Studios with her partner Ben. Hilary graduated from a BA in Photography at RMIT in 2004. The VWT team was so excited to be working with Hilary Walker whose work has been featured in Good Weekend, Lunch Lady, Frankie Magazine, Dumbo Feather, Inside Out, Bank Australia and many, many more. With Hilary Walker on board, our photography dream team was finally realised and the results were beyond all expectation. See for yourself.
VWT: What does gender equality mean to you in 2017 and beyond?
Hilary: For me, Donald Trump is a terrifying indication of how far we still have to go. In my own community, the fact that even some friends of mine wouldn't like to describe themselves as feminists really disturbs me! But events like Breakthrough – being surrounded by such wisdom and understanding of gender equality and seeing the work people are doing gives me hope that we are on the way.
VWT: What excites you about events like Breakthrough?
Hilary: I got involved via Bree Dunbar who regularly shoots for VWT. It really appealed to me to work alongside two great photographers like Breeana Dunbar and Bri Hammond. Someone (I'm ashamed I can't remember who as I think of this often) advised me that whenever I wasn't available to take on a job, I should recommend another woman. I try to do this as much as possible. So this job kind of felt like that—sharing the work with other women, helping other women running their own businesses to do great work. Obviously, the enormous bonus of doing this job was that I got to see so many wonderful, inspiring speakers.
See more of Hilary's work on Breakthrough on our blog or via our Insta feed.
Website: www.hilarywalker.com.au | Instagram: @HilaryWalkerPhotography | VSCO grid: hilary.vsco.co
---
Huge thanks to our official Breakthrough 2016 Photography Partners: