On 26 January 1938 Aboriginal people in Sydney marked the sesquicentenary of the arrival of Captain Arthur Phillip and the first fleet with a 'Day of Mourning'. Mary Montgomerie Bennett, the English-born daughter of a successful Queensland cattle and horse breeder, was there also, having been told of the Aboriginal plans and travelled across the deserts from Kalgoorlie in Western Australia on the Indian-Pacific train. Bennett supported the Aboriginal cry for recognition of this day as marking the invasion of their lands, in the face of the celebration of white settlement replete with yachts flying Australian flags on Sydney Harbour. Eighty years later Australian society is now beginning to realise the insensitivity of a national day being celebrated on the day marking such loss for Indigenous Australians.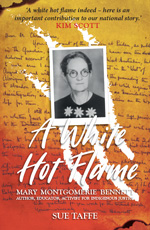 Mary Bennett is now an almost forgotten figure in Australian history but her thinking eighty years ago about Indigenous Australians and their place in Australian society displayed great intelligence, a strong moral compass and a palpable love for the first peoples of this land. On her death in 1961, a large crowd of Wongatha, the Aboriginal people from the region, gathered in the heat on the red earth of the Kalgoorlie cemetery to mourn the loss of their friend and patron. There were elderly folk, weather-beaten pastoral workers, family groups carrying their young children. The Aboriginal mourners' lives would become more difficult with the loss of their friend and advocate. It was Mrs Bennett they visited to work out how to apply for an old-age pension, and Mrs Bennett who could assist when the bureaucrat disputed their age. Mary Bennett helped them when they could not get the rations to which they were entitled because their guarantor was on holidays. She tried to help them find work. She was with them in court to help them understand the white man's legal processes. She encouraged them to educate their children in the ways of the white man, and provided that education.
In 1960, which would be her last year of life, Mary had written to the Kalgoorlie Miner and asked its readers:
Who made the Eastern Goldfields natives beggars? Surely it must have been we whites who robbed them of their land without giving them compensation, who robbed them of their children without giving them training for earning a living, and who have frustrated their every incentive to live.
These questions are uncannily similar to Paul Keating's speech at Redfern in 1993 but he most likely had never heard of Mary Bennett. Keating asked Australians to recognise that 'it was we who did the dispossessing. We took the traditional lands and smashed the traditional way of life'. He spoke of 'our failure to imagine these things being done to us'. Mary Bennett imagined, only too clearly and painfully such things being done to her. She raised these injustices with the League of Nations and the International Labour Organization in the 1930s.
A White Hot Flame seeks the sources of Mary's inspiring energy in the unusual experiences of her early life. Her fantasy of growing up with the Aborigines in north-west Queensland, the shame of the family adopting an Aboriginal child and then abandoning her, her researching a biography of her father, a serious rift within the family, the death of her husband – all these and other key experiences played their parts in her dedication to the cause of justice for Indigenous Australians. She was a settler Australian way ahead of her time who has much to tell us about how just outcomes for Indigenous Australians might be found.
---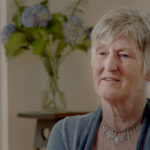 Sue Taffe is a Melbourne historian who has written about the contributions of twentieth century activists to campaigns for Aboriginal rights. She is the author of Black and White Together FCAATSI: the Federal Council for the Advancement of Aborigines and Torres Strait Islanders, as well as articles and book chapters about these activists.
Her latest book, A White Hot Flame, is a biography of Mary Montgomery Bennett, an important but under-recognised figure in Australian history. A member of a successful squatting family, she became a voice for reform at a time when Aboriginal Australians had their citizens' rights curtailed by repressive state laws.
About the book
A White Hot Flame Mary Montgomerie Bennett – Author, Educator, Activist for Indigenous Justice By Sue Taffe is available for purchase via Monash Publishing.