On January 24 at Ideas to Action in front of full house at Church of All Nations, the Victorian Women's Trust (VWT) gave a taster of proposed plans for 2018 to remove barriers to women's economic well-being. Featuring political economist, Marilyn Waring in discussion with Richard Denniss, Chief Economist, The Australia Institute, the Ideas To Action event sold out over a week in advance, proving that people are craving this kind of nuanced discussion.
Chris Gordon, Readings, welcomed the crowd, "Debate, discussion, and change. That's why we're here tonight." Mary Crooks AO, Executive Director, Victorian Women's Trust, promised the listeners that [the Victorian Women's Trust] will come forth into the public arena with bold ambitious ideas…We're a feminist organisation in a hurry—a careful hurry."
Looking forward to hearing @MarilynWaring & @RDNS_TAI after this rousing rendition of I am woman – fabulous @VicWomensTrust 👏🏻👏🏻👏🏻 pic.twitter.com/mRaBP1orTn

— Women Donors Network (@WomenDonorsOz) January 24, 2018
Held in partnership with the Readings Foundation, the impetus for Ideas to Action came out of the Victorian Women's Trust (VWT) Economic Security Summer Intensive. Headed up by Marilyn Waring, the Intensive included experts such as Prof. Lyndall Strazdins (ANU College of Health and Medicine), Mary Delahunty (Journalist and former politician), Angela Priestley (Founding Editor, Women's Agenda) and more. 
Watching #ideastoaction from Syd. I was lucky to spend 3 days with some of the guests in Melbourne last week talking women's economic security. Marilyn Waring is full of ideas, knowledge & experience. Her wisdom eye opening. Great work @VicWomensTrust This is gamechanging stuff https://t.co/9RdDvZtmu6

— Angela Priestley (@angelapriestley) January 24, 2018
After brief introductions for each, "I can't tell you how much respect we have for this duo," Crooks handed the mic over. Marilyn Waring began with a greeting in Maori. "I've changed my mind about a number of things since writing Counting For Nothing about 27 years ago," Waring said. "I wrote [this book] shortly after I left Parliament…at the time, I was consumed with creating visibility for things that were not visible in mainstream economic practice…[such as] reproductive activities, service activities of unpaid work…and overwhelmingly, the work of women."
"In terms of all kinds of unpaid work, we're still stuck with exactly the same kind of words and expressions as international rules which means the overwhelming amount of unpaid work is left out of systems of national accounts," said Waring. "I don't want it in the systems of national accounts anymore…I think that regular, resourced time use surveys are the very best ways for us to see the contributions of all of this unpaid work," said Waring, "Australia has fallen over in the collection of time use data…we need this material."
Waring also warned of the dangers of language in limiting our understanding of unpaid work, urging the crowd to avoid terms such as 'care' or 'care economy'.
"We need to think about that word [care]," she said. "It's a ghetto. I've cared for my elderly father and the cooking, cleaning, the repairs—that's the easy bit. It's the logistics, the administration, the management..waiting…[being] constantly on duty, watching your own health deteriorate…Whatever an institution has to do to care—which includes all the management, clerical work—this is done in microcosm in the home."
Waring strongly argued for better data to underpin our national policies. "In the 1990s, there was a rare explosion in the developed world in time use surveys. These are phenomenal textured piece of work that really help you target in a policy environment," said Waring.  
"[Time use surveys] demonstrate overwhelmingly that women work longer than men, when counting paid work and unpaid work together." According to Waring, time use surveys also show that women are "the single largest sector in any nation's economy—bigger than mining, tourism, banking and financial services."
Some 27 years after Counting for Nothing, Professor Waring says time use surveys are the best ways to see the contribution of unpaid work. Says no government has successfully included unpaid work in systems of national accounts. #IdeastoAction @VicWomensTrust @RDNS_TAI

— Kara Beavis (@karsybee) January 24, 2018
Richard Denniss echoed Waring's remarks. "I've been following Marilyn Waring's work for 10 or 20 years," he said. "I've spent years trying to put dollar values on the things that left out, and I decided about 15 years ago it was complete crap. When we start putting a dollar value on the time women spend caring for kids, you strip away what we're actually talking about. A dollar value trivialises it, rather than emphasising it."
Denniss also took aim at the Australian superannuation system and its inability to adequately provide a dignified retirement for everyone. Denniss pointed out that the system was created for people who engage in paid work their entire adult life, ignoring the unpaid work undertaken by women in raising children or looking after elderly parents.
"What most people don't understand is that super is not universal," he said. "Super takes the inequities between men and women and magnifies them."
"The idea that Australia can't afford a universal retirement income for everyone is beyond belief," said Waring. "Since 1977, New Zealand has had a Universal Super Income…if New Zealand can manage it, Australia can manage it."
Steering the discussion towards the issue of pay equity, Waring noted that Australia introduced the Equal Pay Act in 1972, the same year as New Zealand, which granted women equal pay for work of equal value to men.
But the parallels between the two countries ends there. Waring highlighted the recent win in New Zealand in which Kristine Bartlett, a professional aged care worker, successfully argued in the Employment Court her low hourly pay rate was a result of gender discrimination under the Equal Pay Act, resulting in $2 billion equal pay settlement for about 55,000 of her low paid, mainly female colleagues. 
Australia, on the other hand, has "[Australia has] systematically undermined these rights since 1972," said Waring. She pointed out that Australia's legal frameworks such as the Fair Work Act, do not mention 'equal pay',  'pay equity' or 'gender discrimination'. "There is no legislation which provides for pay equity in Australia, anymore," she said. "If Australia's serious about achieving gender equality we need some of that old 70s fervour back."
Take home message from Marilyn Waring is get out on the streets and demand change. Time use surveys best way to measure unpaid work. #IdeasToAction

— Maree Overall (@marlenove) January 24, 2018
In typical VWT fashion, Ideas to Action was bookended with all female choir, Prana Mob, who deftly showed off the acoustics of the space. While the discussion may have centred on topics like economics, data, legislation and tax, the 300 strong crowd was energetic and full of anticipation. People are hungry for change.
---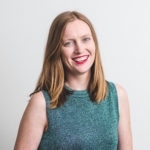 Ally is the Manager of Strategic Communications at the Victorian Women's Trust (VWT). In 2014, Ally co-founded Rosie (a VWT feminist website for young people) with Georgie Proud. She has been overseeing the project for many years. Ally believes that gender equality is at the heart of positive social change (she also believes in the healing power of choc tops but that's a whole other thing).