The silly season is upon us! Need some help with gift ideas? We've got you sorted. Put your money to a good cause this year and give a gift that gives back. Here are our top 10 pressie tips for the feminists in your life:
Ecopads Australia is a social enterprise making perfectly imperfect cloth pads. With each purchase a cloth pad is sent to a girl or woman in need, in support of women's health and choice. The cloth pads are made with love and aim to protect the environment, provide education on menstruation and empower women on a global scale.
It is in the pressing issue of period shaming, which culturally and contextually shames women for being on their menstrual cycles, that Ecopads feel a strong passion for making a change. They are working to provide access to cloth pads, clean water and sanitation paired with educational workshops surrounding sex and health hygiene, encouragement to empower women and educational programs to challenge cultural stigmas around menstruation. Check out all the cool patterns to choose from!
Ecopads Australia: www.ecopadsaustralia.com/cloth-pads
---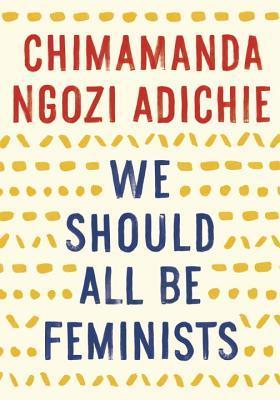 "Some people ask: "Why the word feminist? Why not just say you are a believer in human rights, or something like that?" Because that would be dishonest. Feminism is, of course, part of human rights in general—but to choose to use the vague expression human rights is to deny the specific and particular problem of gender. It would be a way of pretending that it was not women who have, for centuries, been excluded. It would be a way of denying that the problem of gender targets women."
― Chimamanda Ngozi Adichie, We Should All Be Feminists
It's just over a year since Sweden issued a copy of We Should All Be Feminists to every 16 year old in the country, and it's significance still holds strong. While the same has not yet happened in Australia, you could help make a start by gifting them to your friends. In this personal essay adapted from her much admired TEDx talk of the same name, Chimamanda Ngozi Adichie, award-winning author of Americanah, offers readers a unique definition of feminism for the twenty-first century, one rooted in inclusion and awareness. Drawing extensively from her own experiences and deep understanding of the often masked realities of sexual politics, here is one remarkable author's exploration of what it means to be a woman now, and an rallying cry for why we should all be feminists. A must-read!
Available now at Readings and all good book stores.
---
3. Give them what they really want — a Trust Friends subscription!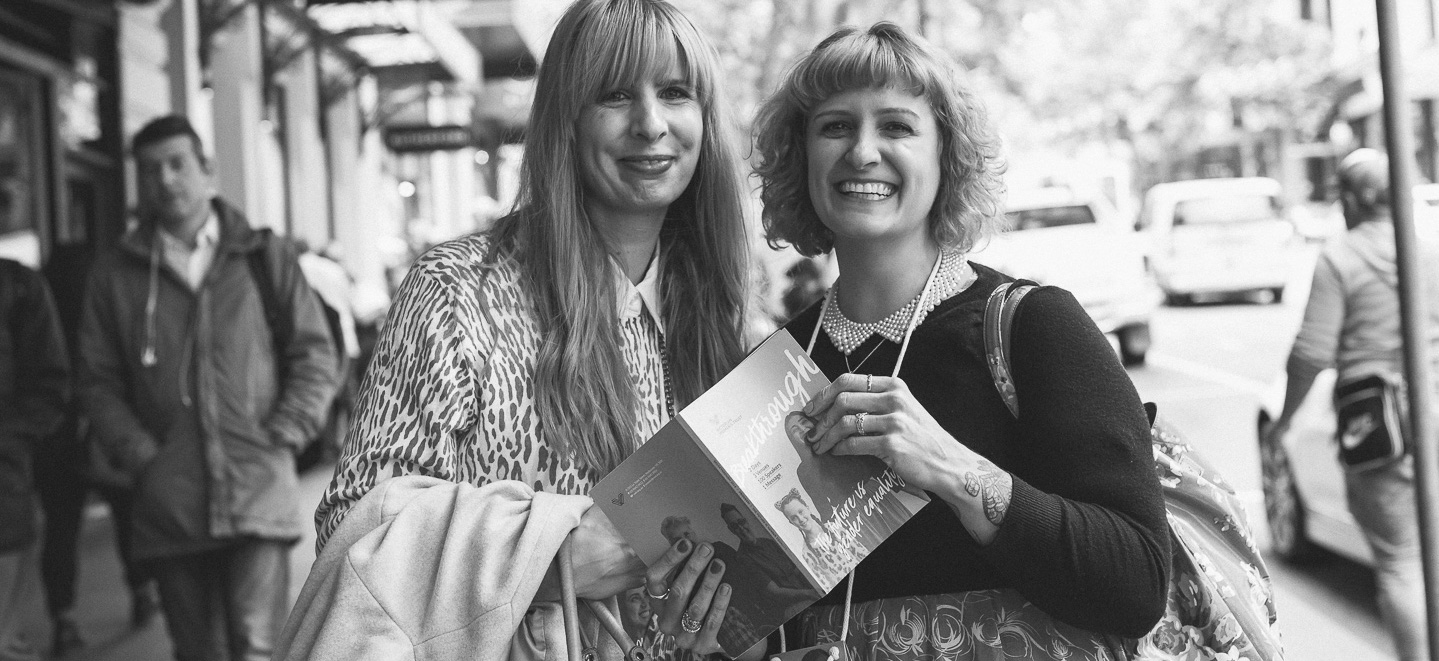 Sign your friends up to be a Victorian Women's Trust member so they can be a part of a community who believes in a world where women and girls can enjoy true equity, opportunity and safety.  Along with a whole lot of warm and fuzzy feelings, they'll also receive an invitation to our annual Trust Friends networking event, invitations to other VWT events, regular Trust news updates, quarterly newsletters, discounts on Trust publications, special giveaways, tips and resources for activism — and the list goes on!
---
The Social Studio: Fashion, Food, Art & Community is a 250-page colourful book that celebrates Melbourne's multicultural community of artists, foodies and fashionistas, through the lens of The Social Studio, a vibrant community enterprise in Collingwood.
The book includes a mix of artworks, fashion photography, food, interviews and portraits of more than 60 of Melbourne's most dynamic artists, designers, stylists and musicians. By showcasing the diverse array of talented and creative people involved, the book also documents the creation and evolution of the Studio since it began its journey in 2009, and charts its impact on Melbourne's artistic and cultural landscape. We're proud to have supported the Social Studio through a number of grants via our Community Grants Program.
Grab a copy of The Social Studio: Fashion, Food, Art & Community
---
Grace D. Chin is a Kansas-based artist with a BFA in printmaking. Her work is inextricably tied to her passion for intersectional feminism and fighting negative forces – both political and personal – with words. Grace believes in the power of internalising positive messages and turning them into daily reminders about self-care and empowerment for others.
"In positioning myself firmly between craft and art traditions, I hope to do what many women artists & artisans did before me: create beautiful everyday objects that also serve some usefulness beyond their aesthetic value." – Grace D. Chin
Grace D. Chin: www.gracedchin.com
---
Who could forget the infamous misogyny speech by former Prime Minister Julia Gillard? It was so epic and inspiring that it's made it's way onto a tea towel! Local feminist political network Emily's List, founded in 1996, sold the product at the ALP national conference in July 2015 where they sold out before being inundated with more than 2000 online orders after the conference. But don't worry, they've stocked up so you can buy one for all the feminists in your life!
Emily's List Australia: www.emilyslist.org.au
---
Everyone knows how annoying it is to run out of toilet paper, just the worst. Help a friend out with one of life's most mundane problems by sending them this super creative, ethical toilet paper! Simon, Jehan and Danny launched Who Gives A Crap in July 2012 with a crowdfunding campaign where Simon sat on a toilet in their draughty warehouse and refused to move until they raised enough pre-orders to start production. 50 hours and one cold bottom later, they raised over $50,000. They then delivered their first product in March 2013 and have been thrilled to keep growing ever since. 50% of the profits are donated to help build toilets for those in need. Plus this gift is sure to makes for great Christmas dinner conversation!
Who Gives A Crap: au.whogivesacrap.org
---
"Women speaking in the public eye, without obvious nervousness, stutters or speech impediments, still frequently find their voice quality or tone remarked upon, sometimes to the exclusion of any comment on or engagement with their actual words and arguments."
―  Tara Moss, Speaking Out
If you haven't read Tara Moss' latest book Speaking Out, go and grab yourself a copy. And then another one for your best friend. And then one for every wonderful woman in your life – Christmas prezzies sorted! Speaking Out is an accessible and practical handbook for women on speaking out safely and confidently, as Tara offers advice on preparation, speaking out and negotiating public spaces. With a special focus on public speaking, writing, social media and online safety, she offers tips on how to research, form arguments, find support and handle criticism. This is a guide for women young and old that not only helps them find their voice, but argues passionately for why it matters.
Available now at Readings and all good book stores.
---
Who doesn't love a good feminist patch? Especially one as great as this! This handmade item is available from Etsy extraordinaire 'Institchingly', based in Melbourne. She has a range of items for sale "some sweet and inspirational and some subversive".
Check out more of her work here: www.etsy.com/au/shop/Institchingly
---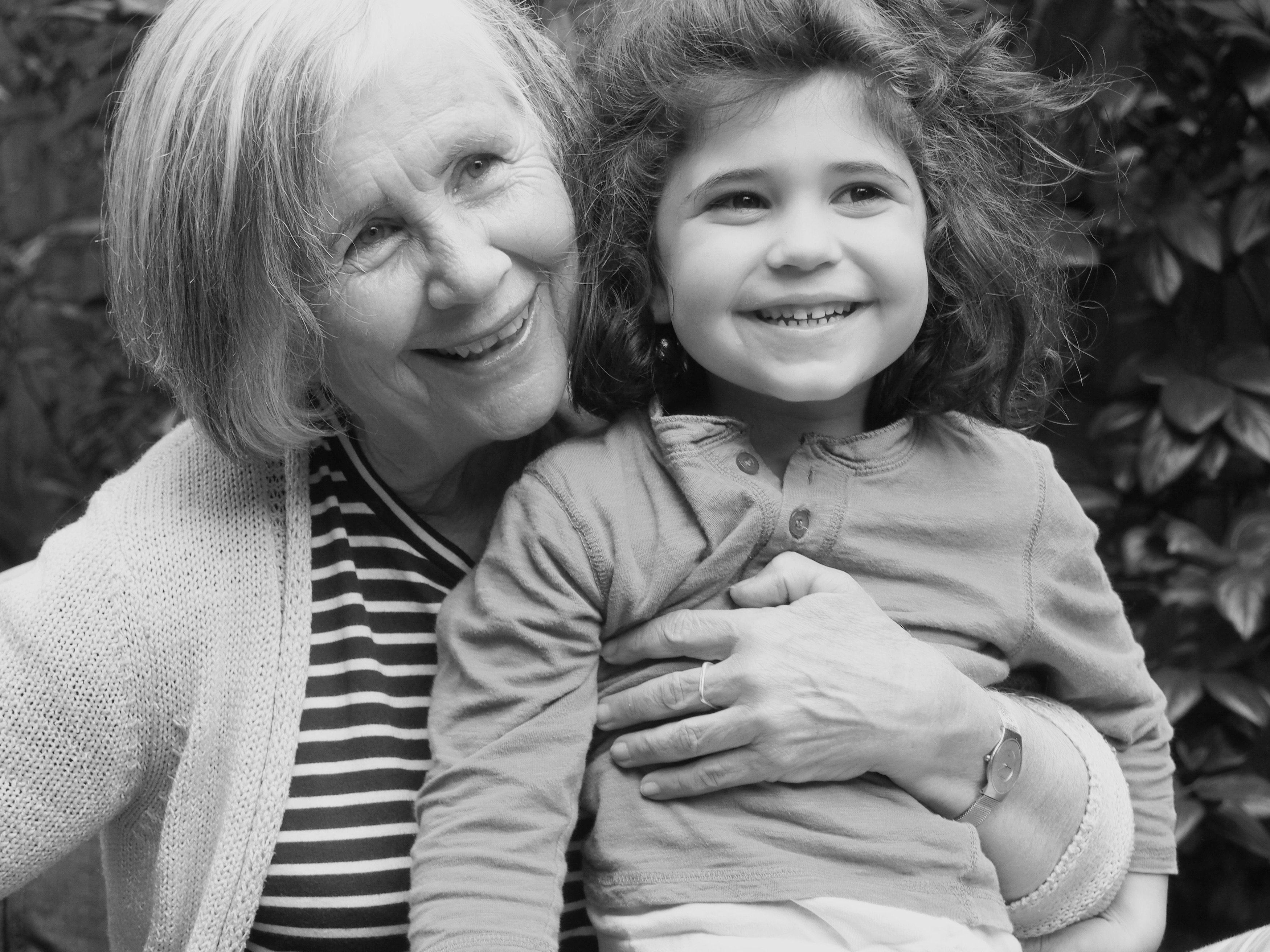 Give yourself that warm fuzzy feeling of giving by donating the Victorian Women's Trust. VWT is an independent advocate dedicated to improving the status of women and girls. With a thirty year tradition of progressive philanthropy, we are one of the oldest women's funds in the world, funded by private donations and supported by countless women. You can join our valued community and help us achieve real gender equality action and improve the lives of women and girls by donating today.
---
Enjoy the gift of giving, and Happy Holidays!