Recently, I had the pleasure of attending the Australian Women in Agriculture (AWIA) conference in Brisbane, and felt almost fraudulent doing it. Although from a regional town originally, visiting family and correcting people's pronunciation (Bathust not Bathirst) are pretty much the extent of my ties. And so, I bit my lip over an imagined canyon between rural and metropolitan women, until I stepped out into the ebb and flow of a lobby full of feminists, and started asking questions.
The sessions were enlightening, touching, maddening at times and hilarious in others. They were infallibly thought-provoking, and although context-specific, instructive for women anywhere. There was guidance on setting up physical and financial safety systems for yourself; on staying fit, healthy and connected, taking charge of your super, getting into leadership positions and onto boards, on resilience, defiance, hard-work, sisterhood, re-defining womanhood and trashing gender stereotypes in male-dominated industries.
One of the biggest hurdles of the morning was the screening of Grace Under Fire; a documentary short funded by VWT, inspired by Dr Skye Saunders' book Whispers from the Bush. It's a 16-minute absorption into the endemic sexual harassment that plagues rural and regional Australian workplaces.
The fervour of the discussion that followed made me feel like Alice in Wonderland in that downsizing hallway; the room was suddenly too small. Everyone had so much to say that  it seemed that there ought to have been a screening on every corner of every town.
Grace Under Fire's point of difference is that it doesn't talk about sexual harassment in abstract terms. Its attention to smaller everyday instances, recognising these microaggressions as important, stimulates necessary conversations and reflection. Ask any woman if she knows of someone who has experienced sexual harassment or assault and she will be able to rattle off a list of names before you can say Harvey Weinstein. Country, city, or somewhere in between the paddock and Parliament House, it doesn't matter. If you're a woman, you've likely been on the receiving end of men's sexual harassment and/or violence (if you've just said "not all men" aloud to your screen, this article is not for you yet, you have some preliminary reading to do). What Grace Under Fire foregrounds, though, is that regional and rural women experience this uniquely.  
To live in the city is to be privileged with straightforward access to a broad range of support networks and services that can help you navigate sexual harassment or assault. To be privileged in this way is not to be wholly privileged; it does not downplay the vileness of the experience, nor does it exclude anyone from this conversation. But for regional or rural women it's not that simple. Home can be far more geographically remote, and located within a less perturbed culture of hypermasculinity, that fiercely discourages any upsetting of the apple-cart. As a panellist put it, "you get used to it, it's fit in or f*ck off".
Gossip and backlash (from both men and women), especially in smaller towns, endangers a victim's reputation and livelihood in a very real way. This is how we get a figure like 96% percent of women experiencing sexual harassment in the course of their daily working lives. These men's behaviour doesn't get called out, so it continues and reproduces itself, sheer repetition absorbs it into culture and eventually it is "just the way things are". And then somehow (and this is the amazing thing) men become so distanced from an issue that is centrally to do with them. As Jackson Katz points out, it then becomes a women's issue that a few good men help out with.
The tragedy of Grace Under Fire is that it's after the fact. It's powerful in reminding us of the pervasiveness of it all, and that in so many cases, it's already happened. We were too late. It's everywhere. It's just another one of those sad facts of life that this happens, and that it will always happen.
No.  
Not good enough.
If you're here reading this, you're bang on time. And no, not sad, incensing. And not a fact. Facts are made, and can be remade.
This cognisance is the film's triumph.
The beauty of feminism now is that there is no one singular form. We've decided against what Roxane Gay calls patrolling the halls of discourse; deciding who has the right to speak and who doesn't. We've decided that no one gets to tell anybody else what their freedom should look like. It doesn't mean though, that we take our eyes off one another and think of ourselves in isolation. We are to make an even fiercer effort to talk and to understand, to seek one another out and collaborate. Women living farther away with fewer resources are not to be left behind. And most importantly, men are not to be left out.
The way forward is not about talking to boys and men about not being awful to women and girls. It's about supplanting this demean-or-be-exposed ego with something valuable; a way of being that doesn't rely on this primitive performance of masculinity. Conversation destroys the silence. Without silence, the behaviour is unsupported, and can be stamped out.
Screening Grace Under Fire doesn't have to be a large-scale to-do, there needn't be a lanyard, headliner or ticket stub in sight. Get in touch for the link to the film, watch it with anyone and start having important conversations.  
---
Contact sophie@vwt.org.au for information on hosting a screening of Grace Under Fire.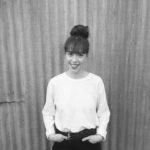 Sophie Bliss 
Sophie is fresh to Melbourne and the Victorian Women's Trust team this year, working primarily on Club Respect, a harm prevention initiative of the Dugdale Trust For Women & Girls. When out of the office, you can find her in an op-shop, bookstore or beer garden.