With the 2019 Federal election coming so soon, we are shining the spotlight on the major parties and their comparative efforts to improve gender equality in Australia.

Historically, Australian women have continuously fought to have our lives and needs reflected in Government policy. Arguably, we haven't seen it done particularly well since the Whitlam Government's significant social policy reform in the 1970s. "For years, we have been thrown scraps by politicians who treat us as an interest group" writes Jacqueline Maley for The Age, "or a cute minority who can be bought off with a rehash of childcare funding or an announcement about breast cancer research".
This election, we're not only up against ongoing stagnation on the issues we care about, but actually having the clock wound back as our safety, reproductive health, bodily autonomy and financial security remain in the hands of our politicians (who are mostly men and say things like "if you have a go, you'll get a go"). Meanwhile, accessing abortion still depends on our postcode and pollies are out to stop 'rorting' mothers accessing paid parental leave from 'double-dipping'.
Just have a go, women.
With regards to current state of play, Jozefa Sobski AM, Convenor of the Women's Electoral Lobby (WEL), hit the nail on the head when she said;
"There is a widening "fairness gap" between Australian women's rights to equal opportunities and equal treatment (as set out in Australian legislation and international conventions Australia has signed) and women's daily and lifetime experiences. Girls increasingly are encouraged to believe they will experience equality and are all too often disappointed. Economic and social policies and systems that advantage men and disadvantage women are widespread. There is an inadequate understanding of how women and men are affected by existing and proposed or announced policies and initiatives of the major parties with the exception of those specifically directed to women.
Australia is a wealthy country, heading in the wrong direction towards increasing inequality and failing to meet the needs of its poorest people for a decent standard of living."
As the election looms large, our attention remains firmly fixed on these matters of women and girl's equal representation, economic security and health and safety.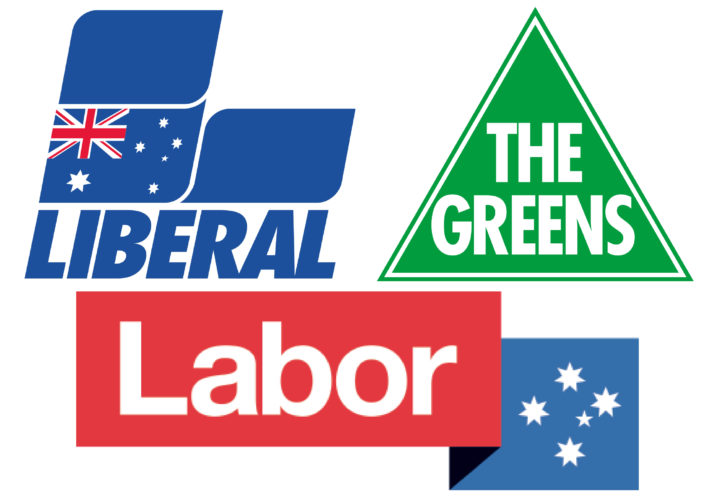 The Women's Electoral Lobby (WEL) 2019 Federal Election Scorecard shows the Coalition's lack of commitment to gender equality in its election promises. The Coalition's all about jobs, however, and can boast a bottom-line highest rate of women's participation in the workforce (60.6% during tenure) as a tick for gender equality. The Coalition has also made a public commitment to invest $78m into emergency accommodation and Safe at Home programs for women and children impacted by family violence and $82m for frontline services. However, Labor and the Greens outmatch this by more than double. 
The Opposition have committed to a national strategy to address homelessness and provide low-income housing, and have announced an Indigenous health package. They've also committed an unprecedented $660m to federal domestic and family violence funding. Their proposal to increase the wages of childcare workers (without raising costs for families) is a game changer as it not only goes some way in reducing the gender pay gap but acknowledges the value of care work, and quality care work at that.
The Greens are demonstrating the most progressive social policy strategy for improving gender disparity. They've pledged to invest in public housing, free education, low-cost access to essential community services, and most significantly in what's being called The Climate Change Election, climate change action. The negative impacts of climate change disproportionately affect society's most vulnerable, being mostly women and young Australians. Across the world, young people are unrelenting in their pursuit of progressive climate policy.
Here's our Government Policy Wishlist (and as long as this may be, these items are all essential to equality):
This is as achievable as it is necessary. It is as Maley writes, "nothing short of a fundamental change to traditional family structures, and the tax policy based on those structures, will achieve genuine equality, and if that sounds radical, so be it."
We're after systemic change. For a government that demonstrates a working understanding of women's lived realities, and trusts us as reliable witnesses to our own lives. One less about 'politics' and more about policies that deliver nationally consistent and adequately funded programs to cut through social inequality. We're pushing for a government that truly understand that when we move marginalised people from margin to centre, everybody is better off.
With this wish list in mind and democracy snag in hand on Saturday, join us in taking our concerns to the ballot box.
---
Check out the following scorecards ahead of May 19: