The Victorian Women's Benevolent Trust has just announced another great bunch of general grants and they are really worth taking a look at for their diversity and to get an understanding of the many important ways that women and girls can be supported in our community.
The 2017 grants focus on promoting social inclusion and community cohesion, particularly in regional Victoria.  The funded projects address the needs of refugee and migrant families, or women or girls who are experiencing socio-economic disadvantage, lack of educational or training opportunities, or who live with a disability or illness.
We invited a number of other philanthropic foundations to co-fund with the Victorian Women's Benevolent Trust.  The great outcome of this work has meant that 14 projects could be fully funded, 10 in regional Victoria and four in metropolitan Melbourne.
We are very grateful to the following foundations for assisting us to invest in the future of women and girls in our state: Australian Communities Foundation (ACF), the Grosvenor Foundation, the Alfred Felton Bequest, The William Buckland Foundation, RE Ross Trust and 5point Foundation.
Through our work, the Victorian Women's Benevolent Trust has delivered $250,000 in project funding to community organisations doing vital things for women and girls in our state.  Here are a few examples …
The 2017 Flagship Grant was awarded to Primary Care Connect in Shepparton for a project called Khanuma (which means ladies in Dari). Khanuma will address social isolation amongst refugee women in the Goulburn Valley community. While creating and developing friendships and connections, the women will be setting a foundation to address past traumas by engaging in a safe and inclusive environment. They will begin conversations about their personal challenges related to their experiences as refugee women; sharing and normalising their stories. Women will have opportunity to further explore their own individual trauma more thoroughly through individual counselling with dedicated trauma counsellors. These experiences will be shared with the broader community to assist in positive cultural sharing within a trauma informed framework.
The National Centre for Farmer Health has received a grant from VWBT and the William Buckland Foundation for a digital storytelling project that will tell the personal story of Victorian farming women who have faced socio-economic disadvantage and challenges to social and emotional wellbeing. The project, From Inside the Farm Gate: Rural Women's Stories of Thriving and Surviving, will provide the opportunity for 'invisible' female to share experiences in a safe, trusted, peer supported environment, which will facilitate emotional expression without judgment, build self-confidence, a sense of achievement and encourage positive social contact. The resulting stories will be publicly exhibited to rural and urban audiences—giving voice to an unheard group of Victorian women, promoting communication and encouraging mutual reflection, empathy and understanding. What a great way of breaking down barriers and supporting our women farmers.
Sallie Jones of Gippsland Jersey with her children, Jindivick, 2016, Source: Museums Victoria, Photographer: Catherine Forge
Single mothers and their children will receive stronger support in regional Victoria through a pilot project developed by the Council of Single Mothers and their Children (CSMC) that will create support networks in targeted regional Victoria communities, connecting women to one another, local services, their broader community, and CSMC specialised support services.
Single mothers in regional Victoria are dealing with intersecting issues including greater social isolation than metropolitan single mothers, in particular if they have recently moved to regional areas in order to obtain affordable housing, is an emerging trend.
CSMC will use technology and place-based supports to reduce the social isolation these women encounter, foster mutual support and increase utilisation of our statewide support and referral service.
The Victorian Women's Trust is developing a strong partnership this year with The Stella Prize for a Girls Write Up event in Wodonga.  This workshop has been run successfully in major capital cities, but this is the first time that it be offered in a regional centre.  The day-long festival for teens teaches empowerment through writing and sharing stories; explores the relationship between language, gender and power; and examines the effects of unconscious bias on our sense of self.  Our grant will ensure that 50 percent of participants are from a low socio-economic or otherwise disadvantaged backgrounds and support the operational capacity of the event.  We look forward to sharing Rosie Respect, our online community for teenage girls, with everybody at Girls Write Up Wodonga.
This is just four of the 14 projects that will get off the ground this year through the Victorian Women's Benevolent Trust 2017 General Grants round.  Read the full list of projects funded through the 2017 General Grants program to learn about the other exciting initiatives we are supporting to help women and girls thrive.
---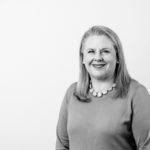 Carolyn Munckton
Carolyn Munckton is the General Manager of the Victorian Women's Benevolent Trust.   She was born and bred in regional Victoria and loves escaping the big smoke from time to time.