The Victorian Women's Trust respectfully acknowledges the wisdom of First Peoples and their custodianship of the lands and waterways. VWT operates on Wurundjeri country, Aboriginal land and sovereignty has never been ceded. We acknowledge elders past, present and emerging, and their ancestors who have lived here and cared for country for thousands of years, creating a thriving place where we are able to live and work. It is important, as Michelle Isles said, "to be reminded of where we are, where we can place our feet on the ground".
On June 18, the Victorian Women's Trust (VWT) and Koorie Women Mean Business (KWMB) held an important conversation about Treaty for First Nations peoples in Victoria. 
Leanne Miller, proud woman of the Dhulanyagen Ulupna Clan, Yorta Yorta nation and Executive Director of KWMB, Michelle Isles, Co-Chair, Reconciliation Victoria and Jill Gallagher AO, Gunditjmara woman and Commissioner of the Victorian Treaty Advancement Commission, talked about the process, what treaty looks like, and what it means for Victorians. 
From regional Victoria, Michelle was born on Naarm country. Serving as Co-Chair of Reconciliation Victoria and the Director of Collaborative Philanthropy and Sustainable Housing, Michaelle is tirelessly dedicated to the re-imagining of a jointly equitable and thriving way of living on country. Michelle brought her baby daughter, Bindi, to the event, whom she fed while she engaged the crowd because "we have to do what we can to participate". 
Michelle expressed treaty as an opportunity to really hear what Traditional Owners in Victoria want. To also hear from those people who have never ceded sovereignty in this country, and what it is they want. It's about understanding what's happening now, today, and holding the big picture:
"It's time for us to listen more deeply, it's time for us to step up and sometimes to step aside to really achieve true reconciliation, and more importantly, to see self-determined aspirations of Aboriginal people in this state realised."
Leanne Miller introduced Jill Gallagher as someone whom she admires and has watched closely since her university days: 
"A descendent of the Gunditjmara people who hail from the Western districts of Victoria, [Jill's] worked within, led, and advocated, specifically for the Victorian Aboriginal community all her life. One of her strengths has been around relationships and collaboration. In every role I've seen her undertake, it's been with passion, pride, and steadfast resilience. Her current role is the Victorian Treaty Advancement Commissioner, the first in terms of Victoria, but also the first in terms of a female in a leadership role for a really long time."
Jill shared stories. Stories which may be shared more so around the ducted heating now than a campfire, she admitted, but stories which are still being shared, no less.
She spoke about the evolution of Aboriginal communities and the movement leading up to the 1800s in which Aboriginal leaders and their people fought for basic human rights; the Freedom Rides, the establishment of the Tent Embassy and the demands for treaties throughout. She took us back to the 1967 referendum, which paved the way for the inclusion of Aboriginal people in the Australian census.
Jill also spoke of the critical role of Aboriginal co-ops in providing services that were otherwise inaccessible and the battle for Native Title, self organisation and Traditional Owner Groups. 
"There's a lot of hoops we had to go through to get there, we have to prove that we are the right people for that country, we have to prove that we are representative of all the people from that country, and we have to prove that we have systems and governance processes". 
In 2016 the Victorian Government committed to working with Aboriginal Victorians towards Australia's first treaty. Treaty, being an agreement(s) between Indigenous peoples and government to formally recognise and celebrate Aboriginal Victorians' unique status, rights and cultures. There is no set form for what a treaty with Indigenous peoples should contain. Each treaty is will be product of the area's history, social and political environment. Early on though, it was clear that this process will require exploration.
"[The government] didn't know what [treaty] means, or what are they gonna do about it, or what the actions are on the ground," said Jill. Aboriginal people from across Victoria were invited to a state-wide meeting  held in Melbourne to explain to the government what self-determination means to them:
"…there was a strong call from the mob that turned up, "we want to be able to negotiate treaties". So it's not a new call, we've had our own leaders in the past call for treaties. But what was new…was that we had we had a state government that would not dismiss our call for treaties. We actually had a government that said, 'look, let's explore whether we can, let's explore how we do it, and let's explore legally whether the state government can have a treaty'…How do we—after 230 years of colonisation and how it's impacted on our traditional lifestyles, and how it impacted on our traditional laws, and customs—how do we organise ourselves, if we've got a government that is now willing and prepared to negotiate treaties?"
Jill was determined to be part of it. 
"Even if I had to go kicking and screaming, I was going to be involved come hell or high water. No doubt about it. I believe that Aboriginal as the First Peoples of this country have to have treaties. If treaties are to deliver anything, they are to deliver us as the traditional owners of these countries, us as the First Peoples of these countries that never ceded sovereignty."
Victoria is the first Australian state to commit to negotiating a treaty with First Peoples. On 7 March 2018, The Advancing the Treaty Process with Aboriginal Victorians Bill 2018 ('Advancing the Treaty Bill') was introduced in the Legislative Assembly by Natalie Hutchins, the then Minister for Aboriginal Affairs. It was a landmark action intended to redress the wrongs committed against Aboriginal Australians since colonisation. 
The Treaty Advancement Commission, of which Jill is Commissioner, was established as an independent office in January 2018. The Commission will not negotiate treaty, but rather set up the First Peoples' Assembly of Victoria (formerly the Aboriginal Representative Body) which will negotiate the ground rules for treaty and act as an independent and democratic voice for Aboriginal people throughout the process. 
"My job is not to actually negotiate treaties on anyone's behalf", Jill clarified. "My job is to set up a mechanism that all our clans in Victoria, all our nations in Victoria, and whatever it turns out to be, will eventually get to negotiate their own treaties. That's what has to happen. When you look around the planet, we are the only Commonwealth country that does not have treaties with its first people. Surely we're all ashamed of that". 
Working with government, the body will establish a Treaty Authority, the Treaty Negotiating Framework, as well as set up and administer a Self-Determination Fund. It will be made up of traditional owners, elected by both Aboriginal people in Victoria and Victorian traditional owners living outside the state, ensured by elders to be culturally accountable to the Victorian Aboriginal community. 
Elections will take place from September 16 to October 20, 2019. Voting is open to people aged 16 years or older who identify as Aboriginal and/or Torres Strait Islander, traditional owners of Country in Victoria or reside in Victoria (and have for at least 3 of the past 5 years) and traditional owners living outside Victoria.
Aboriginal Victorians currently incarcerated can vote online or via post; the Commission hopes to set up polling booths in the major prisons with high Indigenous populations. 
"Over the past three years of consultations with Aboriginal communities, it was decided very, very early on that our people in prison will be able to enrol and vote, so I've been to every prison in Victoria". 
---
Who can run for the First Peoples' Assembly of Victoria? Candidates must be:
enrolled as a voter for the First Peoples' Assembly of Victoria elections;
aged 18 or over by September 16, 2019
be a Victorian Traditional Owner 
be able to legally and fully participate in the Assembly's activities. 
Candidate nominations close at 4pm, Friday 16 August 2019 
Read more: Your Candidates & Candidate Nominations
---
Treaties are the embodiment of true recognition of Aboriginal people as the First Peoples of this country. They can deliver a great deal and benefit all Victorians and ensure that we all walk together as one nation. 
But what will treaty actually look like in practice? 
"My fear it that the Assembly aims for the stars but lands on the moon," Jill said, "we've got to aim high, the aspirations have got to be high". 
We leant forward as Jill began to paint a picture of an alternate Australia:
"We can achieve local treaties, we can achieve clan based or national based treaties. That's achievable. We can achieve reparations, reparations must be on the table. Land has to be on the table, but it's definitely not about people's private land, or people's farms, or their private business. It's definitely not about that. What it could also do, is that it's about empowerment of Aboriginal people have in this assembly. They could be seen as a voice to Parliament to Victoria." 
She also spoke of the rich cultural experiences Aboriginal and non-Aboriginal children could have:
"Treaties could be about everyone learning about Aboriginal cultures in Victoria, it could be compulsory in the curriculum across all levels. I believe what we need in our communities is to grow our Booris strong and we need cultural hubs. We need a living learning cultural centre for our communities, so our young kids can go and learn their songs and dance. 

Not all our families are functional, so passing down that knowledge is not going to happen. We still have a lot of drug and alcohol issues in our communities. We still have a lot of entrenched poverty in our communities. We still have a lot of our people who don't see any hope in their lives. So treaties can achieve that hope, treaties can make us culturally strong with these cultural hubs. Languages can be taught at a local level. Treaties can achieve truth telling, so we can all move on, as a nation, so we can heal as a nation."
As it stands, commitment to Treaty is vested with the Victorian Government in its current term. Following its establishment in late 2019, the Assembly has enough infrastructural support from the Andrew's government to get on with the job, until 2021. Although Jill is confident that this support would continue should this government be re-elected, nothing is guaranteed. It is the Coalition's current stance that, if elected, they would not continue the legislation; "If we get the opposition in, who aren't on board with treaties, then all the work that we've been doing will be in vain". A cruel outcome, indeed. 
At the discussions end, Mary Crooks called the audience to action in guarding against such an outcome. To "actively form, seek out and salvage relationships – Indigenous and non-Indigenous people talking together. Read-up, not just the fact sheets and not just 'The Deadly questions' site, but read extraordinary essays like Mark Mckenna's essay Uluru Statement from the Heart. Read Henry Reynolds books, Why Weren't We Told. Read and read and read and get across the deeply layered parts of this story."
Jill was unequivocal in her advice for ensuring the treaty process' longevity; "if you support the First Nations people of this country, talk to your neighbours. Talk to your local members of parliament, talk to your friends and express those views."
And with that collective resolve, the evening came to an end.  
---
For more information, call 1800 TREATY (1800 873 289) or visit www.firstpeoplesvic.org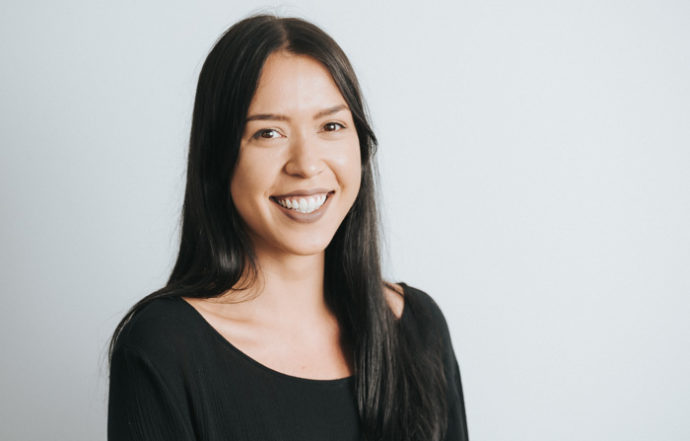 Originally hailing from sunny Queensland, Sophie lives in Melbourne. Joining the team in 2017, Sophie is the Editor of Rosie, a space where young women can connect with the best web resources out there, helping them to navigate life's tricky situations. Sophie also works on Club Respect, a harm prevention initiative of the Dugdale Trust For Women & Girls. When out of the office, you can find her in an op-shop, bookstore or beer garden.